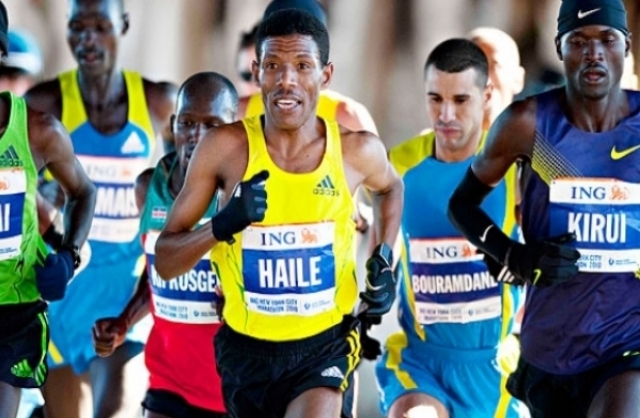 Ethiopian athletics star Haile Gebrselassie says he is entering politics with the aim of winning a parliamentary seat in the 2015 election.
The 40-year-old's announcement follows long-standing rumours that his athletics career is drawing to a close.
Mr Haile, a two-time Olympic 10,000m champion, is regarded as a national icon by most Ethiopians.
He has not said under which party's banner he will contest the election.
Ethiopia's parliament is dominated by the ruling Ethiopian People's Revolutionary Democratic Front (EPRDF). It has only one opposition MP.
'Help my country'
"A lot of messages in the news about me going into politics," Mr Haile said on Twitter.
"Yes, I want to be in the parliament in 2015 to help my country to move forward."
Mr Haile is a four-time world 10,000m champion and won gold at the 1996 and 2000 Olympic Games.
Read more at BBC News.
—
Related:
The Difference Between Haile and Liberia's George Weah (The Africa Report)
Haile Gebrselassie May Run for President (AP)
Join the conversation on Twitter and Facebook