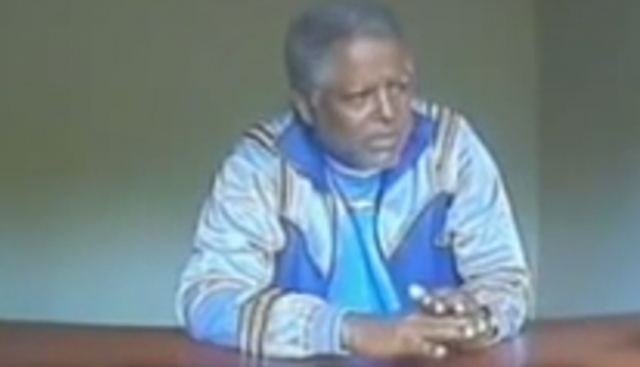 Tadias Magazine
News Update
Wednesday, July 9th, 2014
New York (TADIAS) — UK's Foreign and Commonwealth Office has written a letter to the Ethiopian American Council (EAC) regarding Andargachew Tsige who was reported missing in Yemen and now confirmed to be in Ethiopia.
In the letter shared with Tadias Magazine Clive McGill, a desk officer responsible for Ethiopia in the Foreign and Commonwealth Office (FCO) wrote: "Mr. Tsege's disappearance is an issue of great concern for us, and as soon as we were informed of this we raised it repeatedly with the Yemeni Government and authorities at all levels, including with the Foreign Minister. It is unacceptable that they did not provide information to us, and that they have now confirmed that Mr. Tsege was removed to Ethiopia. We have raised this with them and will continue to do so in light of their disregard for their obligations under the Vienna Convention and Convention Against Torture."
Mr. McGill stated that the Foreign Office has also already raised with the Ethiopian Government "the UK's deep concerns" about Andargachew's removal. "We have requested consular access without delay and reassurances that the death penalty imposed in absentia will not be carried out," he said in the letter dated Wednesday, July 9th, 2014. "We will continue to raise this urgently with the Ethiopian authorities in Addis Ababa and London." He added: "While we cannot comment further on individual consular cases, I hope that this reassures you about how seriously we are taking this issue. Mr. Tsege's case is a priority for the British Government."
–
Related:
Ginbot 7′s Andargachew Tsege: Ethiopia confirms arrest (BBC News)
Snatched: Justice and Politics in Ethiopia (The Economist)
Fears for Safety of Returned Opposition Leader (HRW)
Ethiopia Urged to Protect Opposition Leader (AP via The Washington Post)
Yemen Extradites Exiled Ethiopian Opposition Chief, British Citizen, to Ethiopia (AFP)
Ethiopia Ginbot 7 leader facing death penalty 'extradited from Yemen' (BBC News)
UK Stands Accused Over Extradition of Ethiopian Opposition Leader (The Guardian)
Ethiopia Asks Yemen to Extradite Activist (Al Jazeera)
Leading Ethiopian Opposition Figure Detained in Yemen (Yemen Times)
Join the conversation on Twitter and Facebook.