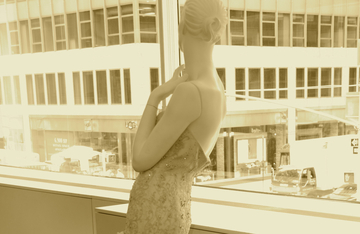 Update:
Click here: Full version of the interview With Amsale
Tadias Magazine
By Tadias Staff
Sunday, July 10, 2011
New York (Tadias) – The full version of Tadias TV's exclusive interview with fashion Designer Amsale Aberra will be posted later this week. In the mean time, here is our tour of her bridal boutique on New York's Madison Avenue.
Amsale's reality TV show Amsale Girls, a six-hour episode series on the women's network WE TV, goes behind-the-scenes of this luxury bridal salon.
Her gowns range in price from $4,000 to $75,000, revealing Amsale's sales consultants as some of the best in the business.
Watch:

Video: Preview of Tadias Magazine's Interview With Bridal Gown Guru Amsale Aberra

Click here to join the discussion on this topic.
Cover Image: Inside Amsale bridal salon in New York. Photo by Tsedey Aragie, taken on June 28, 2011.