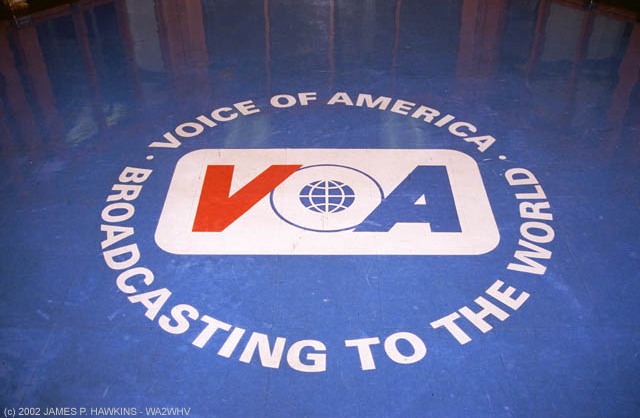 Tadias Magazine
By Tadias Staff
Updated: Tuesday, July 12, 2011
New York (Tadias) – Voice of America's Acting Director and Executive Editor, Steve Redisch, has told Tadias Magazine that the recent controversy surrounding the removal of a June 23rd content from the broadcaster's Amharic website was "consistent with VOA's standards of accuracy."
Redisch also said VOA's characterization of a meeting on June 22nd, 2011 between members of the U.S. Broadcasting Board of Governors and Ethiopian Communication Affairs Minister Bereket Simon was 'inaccurate.'
Abebe Gellaw had reported in his regular column published on Thursday, July 7, 2011 in Addis Voice, quoting "informed sources" inside the VOA, that the suspension of David Arnold, VOA's Horn of Africa Chief, was a result of a dispute related to his comments in a news report that was broadcast on VOA Amharic service on June 23rd. According to Addis Voice, Mr. Arnold, who was part of a seven-member U.S delegation that met with Ethiopian officials in Addis Ababa last month, had said on VOA Amharic that the Ethiopian government had put forward a demand to the BBG delegation that VOA deny platform to its vocal critics as a precondition to cooperate with the station.
Mr. Redisch did not specifically deny Mr. Gellaw's report concerning the circumstances of Mr. Arnold's suspension.
"There have been inaccurate reports about the tone and substance of an official meeting on June 22 between members of the U.S. Broadcasting Board of Governors and Ethiopian Communication Affairs Minister Bereket Simon," Mr. Redisch said in a letter response to a series of follow-up questions posed by Tadias Magazine. "I want to set the record straight."
Mr. Redisch said: "BBG Governors Susan McCue, Dana Perino and Michael Meehan held a frank dialogue on a number of issues. Board members urged the Ethiopian government to allow VOA to broadcast on FM stations in Ethiopia, sought to advance the role of media freedom in the country, and stressed the importance of VOA's mission to provide accurate news and information to audiences there. The government presented its list of complaints about VOA programming. The Governors promised to review those complaints, a process that is currently underway."
And regarding the removal of audio and text files of a news report from VOA's Amharic service website?
"A report that aired June 23 on VOA Horn of Africa programs and appeared on its website inaccurately characterized the nature of Ethiopian government complaints about VOA's programs," Mr. Redisch said. "Contrary to the VOA report, at no time did Ethiopian government officials ask the Board members to prohibit any individuals from appearing on VOA programs…Consistent with VOA's standards of accuracy and not for reasons of self-censorship, the report was taken off the website."
Mr. Redisch adds: "The inaccurate reporting of the meeting has overshadowed the intent of the Governor's mission. Simply put, it was an opportunity to advance VOA's mission: to provide reliable, accurate and balanced information to our audiences. And those audiences will be the barometer of our future success."
—
In other news:
Famine Returns to East Africa