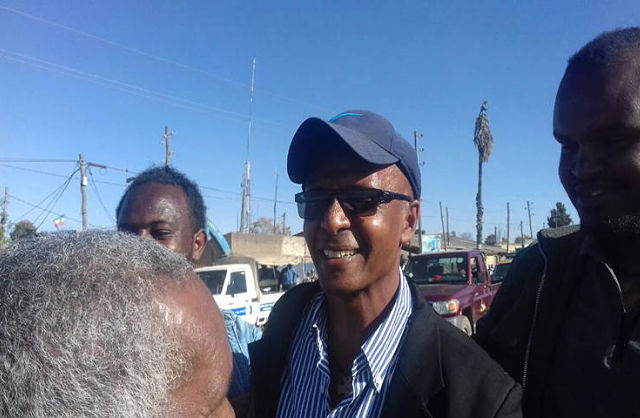 Just a few months ago, Ethiopia — a vast country of 100 million people — was still mired in dictatorship and war. But dramatic shifts are taking hold and they appear to be moving the country in the right direction: toward freedom.
This week, Ethiopia's democratically elected prime minister, Abiy Ahmed, signed a peace treaty with Eritrea, its long-standing enemy. The news was one more sign that the change promised by the new government is real.
Ethiopia still has a long way to go. But Eskinder Nega, a leading Ethiopian journalist and former political prisoner, recently told me that he sees democracy as the inevitable destiny of his homeland. Now, he said, it's "Ethiopia's turn."
He doesn't make such claims lightly. Nega has spent a total of nine years in prison, most recently serving a 6½-year stint on a terrorism conviction for supposedly inciting violence against the government and having ties with the West. In reality, of course, the government targeted him because he was a vocal advocate for democracy, demanding an end to years of one-party rule.
Amid growing protests, he and several other political prisoners were released in April in a bid to "foster national reconciliation," authorities said at the time.
In the months since, Ethiopia has been undergoing rapid reform, with Ahmed promising greater freedoms. For Nega, though, the only acceptable outcome is a representative democracy respecting the rights of all people.
Read the interview at washingtonpost.com »
—
Related:
Eskinder Nega Makes Surprise Appearance at 2018 PEN America Literary Gala in NYC
Join the conversation on Twitter and Facebook.