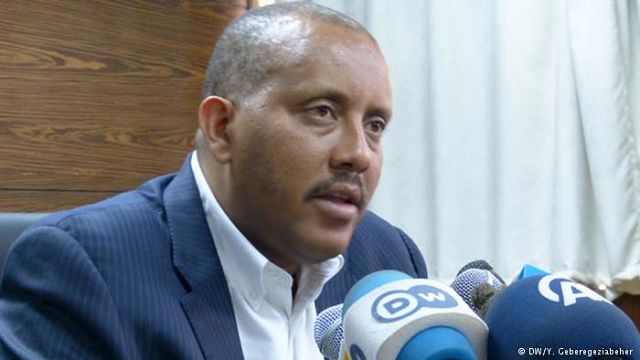 At least 10 people have been killed in Gonder northern Ethiopia in clashes as locals with security forces. The government blames Eritrea for the unrest but residents cite disputes over land and ethnicity.
Ethiopia's government spokesperson Getachew Reda has accused arch-enemy Eritrea for the unrest
According to several reports, the unrest in Gonder began earlier this week when armed police entered the city to arrest members of the "Wolkayit committee" who had been protesting against the government's decision to merge the Wolkayit community and its land into the neighboring Tigray Regional State. The Ethiopian government spokesperson Getachew Reda on Friday accused the members of kidnapping, murder and being in possesion of arms with an intent of staging terrorist attacks. He also rejected any notion that the clashes was being spearheaded by the Amhara community.
"What happened is that there were individuals suspected of engaging in crime. So to arrest those individuals the Federal Police moved into this area," Negusu Tilahun, Head of Communication Affairs with the Amhara Regional Government told DW.
"As result there was a clash between residents and the police. There was also an exchange of gunfire which resulted in the deaths of federal police officers and civilians as well. Besides that, there were also damages to property. The government and the public are now working together to bring the town back to its normal situation," Tilahun said.
Ethiopian government officials have blamed opposition groups based in Eritrea for the unrest in Gonder. However, residents say ethnic tensions are the real reason behind the skirmishes.
—
Join the conversation on Twitter and Facebook.