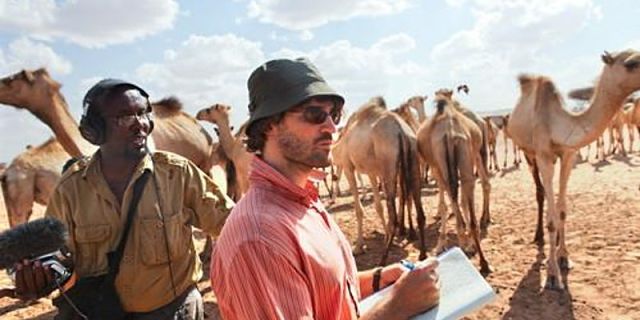 Tadias Magazine
By Tadias Staff
July 17th, 2017
New York (TADIAS) — A well-timed discussion entitled How Should We Care About Africa will take place at The New School in New York City on July 27th featuring the award-winning New York Times journalist Jeffrey Gettleman. The event will be moderated by Hiwot Nega, founder and CEO of the NYC-based professional network company, Clewed, and will cover Ethiopia as a case study while highlighting the experience of The Times's East Africa Bureau Chief.
Jeffrey Gettleman, a long-standing Africa correspondent for The New York Times, is the winner of the 2012 Pulitzer Prize for international reporting and author of the new book Love, Africa. The upcoming event discussion is described in the announcement as focusing on his work as a journalist and changing the conversation about Africa.
In addition to The New York Times Gettleman's work has appeared in National Geographic, GQ, Foreign Policy and The New York Review of Books. "He studied philosophy at Cornell University before winning a Marshall Scholarship to study at Oxford." Gettleman is currently based in Kenya.
—
If You Go:
How Should We Care About Africa: A Talk with Jeffrey Gettleman
Thu, July 27, 2017
6:30 PM – 8:30 PM EDT
The New School
63 Fifth Avenue
New York, NY 10003
Click here to RSVP
Join the conversation on Twitter and Facebook.