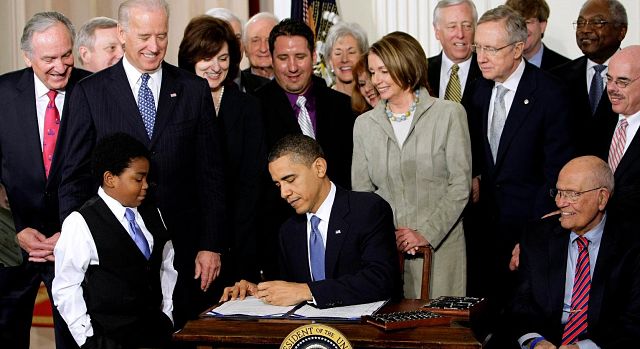 Trump Finds That Demolishing Obama's Legacy Is Not So Simple
WASHINGTON — President Trump's demolition project just got shut down, at least for now.
Determined to dismantle his predecessor's legacy, Mr. Trump in the space of a couple of hours Monday night reluctantly agreed to preserve President Barack Obama's nuclear deal with Iran and failed in his effort to repeal Mr. Obama's health care program.
The back-to-back events underscored the challenge for a career developer whose main goal since taking office six months ago has been to raze what he sees as the poorly constructed edifices he inherited. Mr. Trump has gone a long way toward that objective through executive action, but as Tuesday dawned, he faced the reality that Mr. Obama's most prominent domestic and international accomplishments both remained intact.
In neither case has Mr. Trump given up. He instructed his national security team to keep rethinking the approach to Iran with a view toward either revising or scrapping the nuclear agreement. And he publicly called on Congress to simply repeal Mr. Obama's health care program without trying to immediately pass a replacement.
"We will return!" Mr. Trump tweeted Tuesday morning about the collapse of his health care effort.
Yet there is little appetite among America's partners to revisit the Iran deal, nor is there much eagerness among lawmakers to cancel the existing health care program without a new system to install in its stead.
—
Related:
'How Trump and Republicans failed on their health-care bill (Washington Post)
Trump's Weird Obsession With Obama
Join the conversation on Twitter and Facebook.