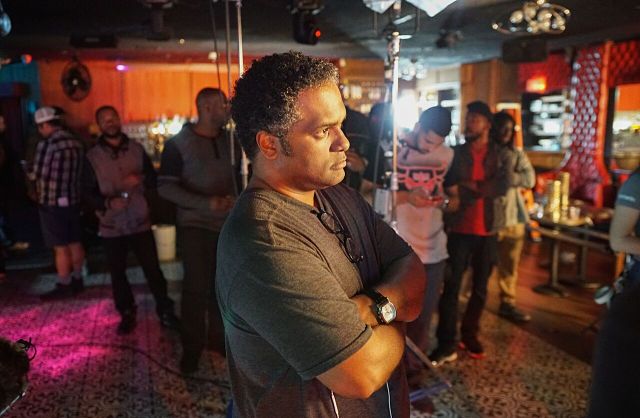 Tadias Magazine
By Tadias Staff
July 17th, 2017
New York (TADIAS) — Ethiopian-American filmmaker Wondwossen Dikran is the producer of SNAP!, a new comedy special released last week by Russell Simmons' All Def Digital (ADD) and Dormtainment. The latter is one of the first sketch comedy groups to launch their video content on YouTube. Wondwossen was previously featured as director of the independent film Journey to Lasta released in 2004.
Speaking about his new venture, Wondwossen tell Tadias: "The Co-founder of Dormtainment, Amanuel Richards, is my first cousin and this brought back a lot of the JTL crew. Russell Simmons and All Def Digital are the Executive Producers." SNAP! is directed by Olumide Odebunmi, Wondwossen's business & creative partner.
According to Dormtainment, the short comedy SNAP! is "about the hottest Atlanta Snap Rap Group of 2006 aka Stacks-4-Daze. Now the band members are all broke working dead-end-jobs in LA, but when they accidentally go viral on Worldstar they get a second chance at fame. Can they bring the stacks back?"
Describing his cousin Amanuel of Dormtainment Wondwossen shares, "He is much younger than I am, and I have been kind of encouraging him to come out to this side of the coast." Amanuel — who was born in the U.S. to parents hailing from Ethiopia and the Virgin Islands — is also the co-director and lead actor in SNAP!.
"Once Amanuel came to LA several years ago Dormtainment began to get a lot of buzz. They had a show on Comedy Central, and they were doing a lot of work for LOL network," says Wondwossen. "So when the opportunity came and they were approached by the multi-channel network, All Def Digital, they asked me to develop and produce this half hour pilot."
All Def's Chief Executive, Sanjay Sharma, states: "We are thrilled to have partnered with Dormtainment, one of our earliest partners on the YouTube platform, to produce this unique, hilarious special. They have such a loyal fanbase, and their ability to create highly engaging short form content, long form premium content, and even sell-out, live stage experiences is truly special. We are excited to get this project out for our fans and theirs, and for the broader world to see, as we continue to expand and work with some of the brightest up-and-coming talent in the industry."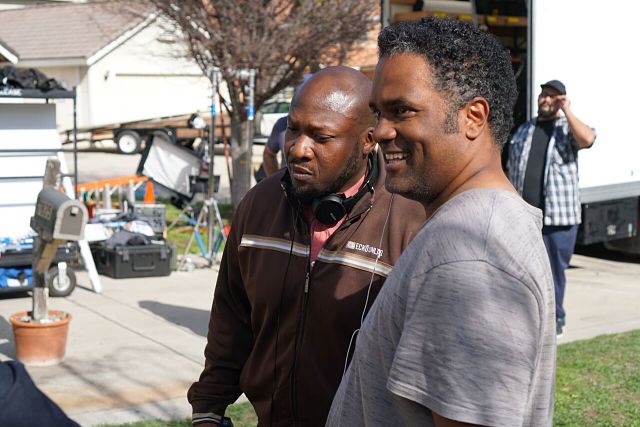 Wondwossen Dikran and Olumide Odebunmi working on set of 'SNAP!' (Courtesy photo)
For Wondwossen the main focus has been developing and producing content for the digital space. "We have found opportunity because the business is shifting from traditional models to various digital platforms," he says. "We've been working with several agencies in developing talent for feature films, music videos, as well as high-end commercials and other branded content."
In order to become a regular series the success of this pilot "basically depends on how much people respond to it based on the numbers and algorithms", Wondwossen explains. "We encourage people to watch the pilot and give us your feedback, a like, a review, or whatever you think about it." He added: "We would love as much eyeball as we can get."
—
Click here to watch SNAP! on YouTube Red (if you don't have an account you can sign up for their 3-month free trial)
Join the conversation on Twitter and Facebook.