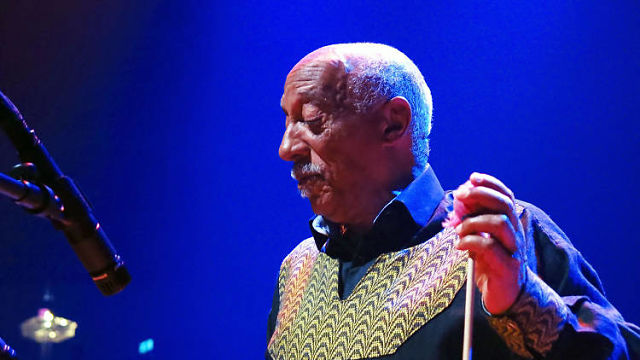 In the mid-'60s, Mulatu Astatke began bending the rules of American jazz to fit the traditional music of his native Ethiopia and ended up launching an entire genre known as Ethio-jazz—a profoundly deep and funky style that hasn't lost a shred of its cool over its 50-year run. The revered composer and multi-instrumentalist has collaborated with Duke Ellington and been sampled by Kanye West, and you certainly shouldn't miss him when he hits SummerStage for the first time.
—
If You Go:
Mulatu Astatke at SummerStage
Sunday, August 20th, 2017 at 6:00 pm
Central Park, SummerStage
Rumsey Playfield (enter at Fifth Ave and 72nd St)
New York
FreeEvent
More info at http://www.cityparksfoundation.org/summerstage
—
Related:
Spotlight: Mulatu Astatke's Landmark Album 'Mulatu of Ethiopia' Gets a Reissue
Join the conversation on Twitter and Facebook.