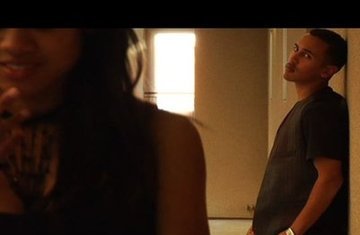 Tadias Magazine
By Tadias Staff
Wednesday, July 22, 2009
New York (TADIAS) – We first featured Ethiopian-American artist Yonie in our May 2003 issue as he single-handedly and successfully promoted his music on Seattle's KUBE 93 FM and X104.5 FM radio stations. Citing Michael Jackson as his childhood music hero, Yonie didn't wait for large labels to pick him up. Instead, he worked alongside some of the industry's best mixing engineers to produce his own songs.
Yonie caught up with us recently and let us know that he's still on the fast track. "Since we last spoke I've been up to lot," he said. " I moved to LA in 2005 to pursue acting. "
Within three months of moving from Seattle to Hollywood he earned himself a position as a Music Video Casting Director and found himself "engulfed in a world of pretty women, million-dollar mansions and A-list celebrities like Mariah Carey, 50 Cent, Lil Wayne and more." Not surprisingly, Yonie caught the attention of producers who approached him about having a TV show based on his new life in Hollywood. The trailer for the film, Sunset, was recently released online and the producers are currently in negotiations with Viacom, owners of MTV, as well a few other networks. The show is expected to begin airing in January 2010.
In addition to the TV show, Yonie has also produced a film entitled 'The Heart Specialist' featuring stars such as Zoe Saldana (Star Trek), Wood Harris (The Wire), Brian White (Stomp the Yard) and R & B Singer Mya. The film won 'Best Film' award at the 2008 BET Urban World Film Festival in New York.
Yonie's new show features Lil Wayne, T-Pain, Pharrell, Bow Wow and several other artists. We're looking forward to the premiere!
—
Join the conversation on Twitter and Facebook.