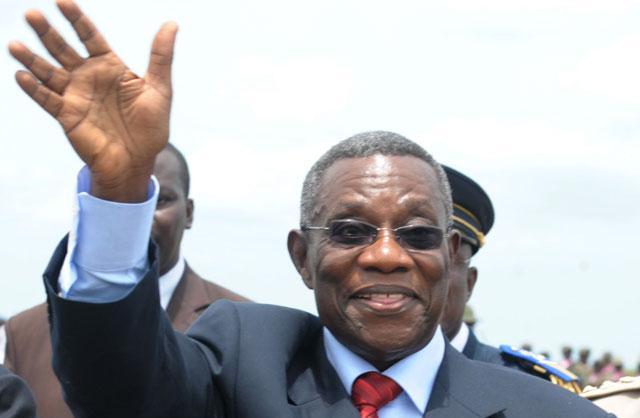 Ghana's President John Atta Mills has died at the age of 68. The Ghanaian minister of information, Fritz Baffour, confirmed the president's death in a phone interview with VOA.
The official Ghana News Agency, quoting a statement from the office of the presidency, reports that Mills died Tuesday at a military hospital in the capital, Accra.
The statement said the president died a "sudden and untimely death," a few hours after falling ill.
There was no immediate word on the nature of his illness. Ghana's vice president took the presidential oath of office Tuesday, hours after the announcement of Mills death.
[Mr. Mills] became the country's third democratically-elected president in 2009 after defeating ruling party candidate Nana Akufo-Addo in a run-off election that was hailed as a rare example of a peaceful transfer of power in Africa.
In July 2009, President Barack Obama visited Ghana and proclaimed the country a model for other African countries.
Watch VOA's Shaka Ssali's '09 interview with President Mills