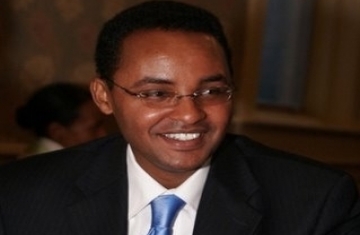 African First Ladies Coming Soon to LA
By Tadias Staff
Updated: Friday, July 25, 2008
New York (Tadias) – U.S. Doctors for Africa (USDFA) announced earlier this week that it will be hosting the first Annual African First Ladies Health Summit in Los Angeles in April 2009.
USDFA in collaboration with African Synergy, an NGO founded by African First Ladies, has formed a strategic partnership to efficiently mobilize and deliver needed medical resources to African countries. The summit will highlight current and prospective projects to be taken by USDFA and African Synergy.
"This is probably one of the most empowering initiative we have ever been involved in," says Ted Alemayhu (pictured above), Executive Chairman and CEO of USDFA. "What is exciting about this particular partnership is that the entire movement is initiated and mobilized by the First Ladies themselves. And it is a great testimony, commitment, and dedication that needs to be encouraged and supported by all stake-holders around the world."
The summit is held in collaboration with the African Synergy Against AIDS and Suffering, an NGO founded by African First Ladies. Mr. Alemayhu described this strategic partnership as a way to re-ignite the dialogue and work on key African health initiatives. "It would help to mobilize women's strength & commitment to a better Africa" he said.
USDFA seeks to help advance the First Ladies efforts to create an effective and sustainable complementary approach in the fight against public health issues affecting Africa's development.
The first Annual African First Ladies Health Summit will particularly focus on the threat of HIV/AIDS on children in Africa. "USDFA is prepared to be engaged in the helping the people of Africa with the full support and direct assistant & participation of the First Ladies" Mr. Alemayhu told Tadias. "USDFA and African Synergy share the common belief that healthcare is a basic human right, and recognize that a healthy population is essential for growth, development, and prosperity in every society."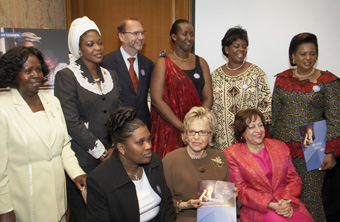 Above: (Standing, left to right) First Lady of Kenya, Mrs
Lucy Kibaki; Mrs Edith Lucie Bongo Ondimba, First Lady of
Gabon; Dr Peter Piot, UNAIDS Executive Director; Mrs
Jeannette Kagame, First Lady of the Republic of
Rwanda and President of the Organization of African
First Ladies against HIV/AIDS; Mrs Maureen Mwanawasa,
First Lady of Zambia; Mrs Toure Lobbo Traore, First
Lady of Mali; (seated, left to right) Madame Denise
Nkurunziza, First Lady of Burundi; Mrs Viviane Wade,
First Lady of Senegal; and UNICEF Deputy Executive
Director Rima Salah together at the launch of the
"Treat every child as your own" campaign, an initiative
of the Organization of African First Ladies against
HIV/AIDS, in New York on 15 September.
Photo credit: UNAIDS/Peter Serling
In addition to the summit, USDFA will mobilize volunteers and other resources from the United States and strategically distribute these resources in regions where they are most needed, in accordance with African Synergy's recommendations.
African Synergy Against AIDS and Suffering is a non-profit, non governmental organization that is recognized under the laws of all 22 African member countries. It's strategic objectives include: mobilizing African societies and the International Community; Contributing to the achievement of the UN Millennium Development Goals in Africa; contributing to the curbing of maternal, neonatal, infant and child mortality in Africa; establishing a solidarity fund to support the different efforts being deployed against HIV/AIDS and other communicable diseases; contributing to the quest for peace and the alleviation of the suffering of victims of conflict and crisis in Africa; and participating in the fight against poverty and malnutrition.
US Doctors For Africa (USDFA) is a humanitarian organization committed to increasing access to medical care for diseases and conditions affecting the people of Africa. By mobilizing and distributing medical manpower, mobile clinics, supplies, and equipment to medical institutions throughout the continent of Africa. USDFA is dedicated to providing medical and preventative healthcare and capacity-building to regions of Africa without available medical services.
—
Additional information about the Summit schedule will be announced in the upcoming weeks.
Related:
Hot Shots From USDFA's New York Gala (Tadias)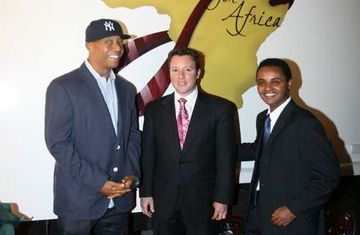 Photo Journal: Ted's Keynote at Columbia (Tadias)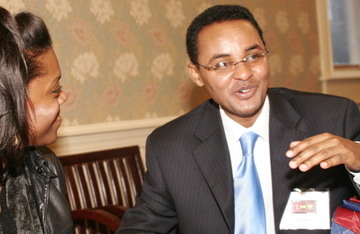 USDFA to Deploy Mobile Clinics to Ethiopia (Tadias Exclusive)