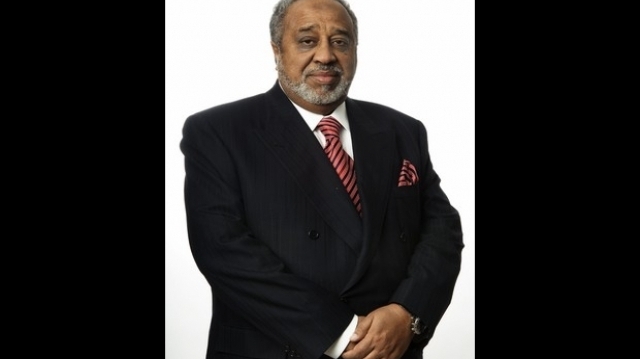 29 July 2011
Mohammed Hussein Al-Amoudi was born in Ethiopia, but now spends his time at homes in central London, Surrey and Saudi Arabia.
The article was published on the online news website Ethiopian Review.
Judge Richard Parkes QC said it was difficult to imagine more serious allegations.
The site's publisher and editor-in-chief, Elias Kifle, had denied liability.
The judge said that instead of apologising Mr Kifle had repeated the libel and abused Mr al-Amoudi and his lawyers.
The High Court in London heard Mr Kifle's response to the initial complaint was: "Here is my formal statement: Screw yourself".
The court heard Mr Kifle then went on to describe Mr al-Amoudi as a "scumbag bloodsucker" who was "funding al-Qaeda".
Mr al-Amoudi, 65, gave evidence during the libel trial that he was completely opposed to all forms of terrorism.
The judge said the site alleged that Mr al-Amoudi had "disgracefully and callously" married off his daughter Sarah, then 13, to an elderly member of the Saudi royal family as a gift.