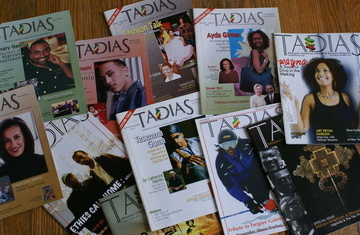 Tadias Magazine
By Tadias Staff
Friday, August 1, 2008
New York (TADIAS) – Tadias Magazine has been added to the index for Google News. The Ethiopian-American publication, which celebrates its fifth anniversary this year, joins Google's global network of original content and news publishers — including some of the top news agencies in the world, such as the Associated Press, Agence France-Presse, UK Press Association and the Canadian Press.
Founded in January 2003, Tadias Magazine is the leading lifestyle and business publication devoted exclusively to the Ethiopian-American community in the United States. The word Tadias is a popular casual greeting among Ethiopians. It means "hello", "hi," "what's up?" or "how are you?"
The magazine serves as a medium of communication for those who have academic, business, professional or personal interest in the Ethiopian-American community.
—–
Join the conversation on Twitter and Facebook.