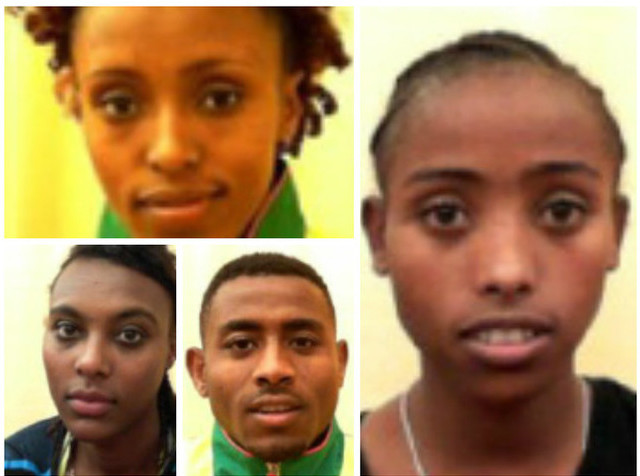 By Ian K. Kullgren
The four Ethiopian runners who disappeared from the IAAF Junior World Championships in Eugene this past weekend defected from their home country to avoid returning to widespread civil unrest there, police confirmed in a report released late Friday.
The report, provided by police in Federal Way, Washington, describes an interview with Zeyituna Mohammed, an 18-year-old woman runner on the Ethiopian national team. She told police that she and the other athletes decided to stay in the U.S. because they were too afraid to return to Ethiopia.
The report confirms for the first time what many close to the case, including the team's coaches, had suspected — that the athletes' disappearance was part of a plan to defect from Ethiopia.
Mohammed told authories she may seek asylum in the U.S., but she is not certain of her plans. It remains unclear whether the other three athletes, whom police found in Beaverton earlier this week, are planning to do so.
Read more at Oregon Live »
—
Related:
Two of the Runners Signed Contracts With Nike and Adidas Hours Before Disappearing
Last of Four Missing Ethiopian Athletes Found Safe in Washington State
Four Ethiopian athletes missing from World Junior championships (Oregon Daily Emerald)
Ethiopians Sweep Gold-Silver in 5000m World Junior Championships in Oregon (IAAF)
Join the conversation on Twitter and Facebook.