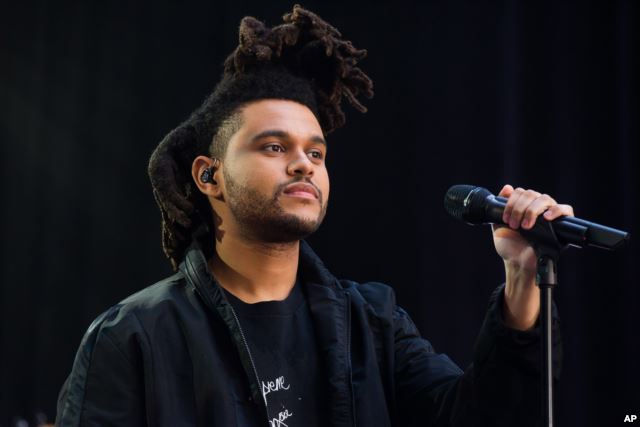 Tadias Magazine
By Tadias Staff
Published: Monday, August 3rd, 2015
New York (TADIAS) — Recently the New York Times highlighted The Weeknd — an Ethiopian-Canadian music star (née Abel Tesfaye) — in a profile entitled "Can the Weeknd Turn Himself Into the Biggest Pop Star in the World?" and described his newest album, Beauty Behind the Madness, as "full of swaggeringly confident music indebted to the arena-­size ambition of the 1980s, from Guns N' Roses to Phil Collins to Michael Jackson." Indeed The Weeknd is inspired by Michael Jackson and has his own phenomenal rendition of "Dirty Diana" but the New York Times article also notes that he "attributes some of his signature vocal gestures to the Ethiopian influences of his childhood" such as Ethiopian pop legend Aster Aweke. The Weeknd's new album is scheduled to be released on August 28th.
Often labeled as an R&B singer his style nonetheless remains uncategorizable — a mix of ecstatic techno, high pitch mellow croons and lyrics with no holds barred. Posting on YouTube and Facebook The Weeknd first entered the music scene by dropping three self-produced albums online in a single year. "I like making music. I'll always be making music. I'll always reinvent myself and do things and say things other artists wouldn't do or say" he asserts, calling his writing as "more or less an evolution" and admitting that it's loosely inspired by personal life experiences.
News outlets including the Guardian and Mic have jumped on the wagon dubbing The Weeknd as the "next face of R&B" and citing how he has "accomplished something no other R&B artist has ever done — claiming the three top spots on Billboard's Hot R&B songs chart." But Abel isn't as enamored with the press as they are with him. "I try to shy away from press because it's never about the art for them, and I totally respect that," he says in an MTV documentary that he wrote and directed following the release of his first studio album Kiss Land. "But the only thing I rely on is good music..Once I feel like the world knows me for anything else but my music then I feel like I have failed. The world didn't have a face to put to the music until recently, and that's how I want to be remembered."
—
Related:
The Weeknd Interview: Abel Says Grew Up Listening to Aster Aweke & Mulatu Astatke
The Weeknd (Abel Tesfaye) to Guest Star in TV's Hottest Hip-Hop Drama 'Empire'
Can the Weeknd Turn Himself Into the Biggest Pop Star in the World? (NY Times)
Inspired by Michael Jackson, The Weeknd Goes from Rebellious Songwriter to Chorus Lover
The reclusive artist talks 'Beauty Behind the Madness' (Radio.com)
With dark tales of sex and drugs, is the Weeknd the next face of R&B? (The Guardian)
Join the conversation on Twitter and Facebook.