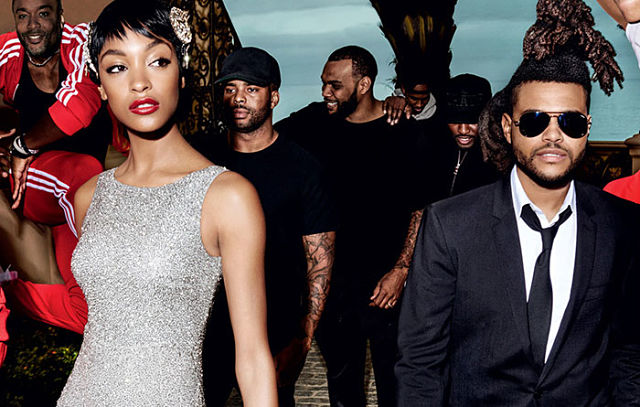 Tadias Magazine
By Tadias Staff
Published: Friday, August 14th, 2015
New York (TADIAS) — Vogue Magazine's September issue features the stars of Empire — Fox network's TV hip-hop drama — along with the series creator Lee Daniels and Ethiopian-Canadian musician The Weeknd (Abel Tesfaye) who is said to be a guest star in the second season this Fall.
The Weeknd who has been dubbed the "next face of R&B" continues to dominate the Artist 100, Pop, R&B and Hip-Hop Billboard charts while the world awaits his newest album, Beauty Behind the Madness, scheduled to be released on August 28th.
The second season of Empire starts on September 23rd. "Part of what makes the show so much fun to watch is that it is a brilliant mash-up — part Sopranos, part Glee, part Dynasty — bursting with allusions to the last 50 years of popular culture: Berry Gordy, Good Times/The Jeffersons, American Idol, the Jacksons, GoodFellas, Rihanna and Chris Brown, just to name a lot," Vogue says. "At the same time, Empire does not shy away from sociopolitical issues. But the show also rattles the chandeliers because it isn't afraid to let rip with all of those dark, delicious tropes of Greek tragedy and eighties nighttime soaps—power, greed, betrayal, lust, hate, shame—all of it poured into the fresh container of urban black upward mobility. A hip-hop King Lear, as it were."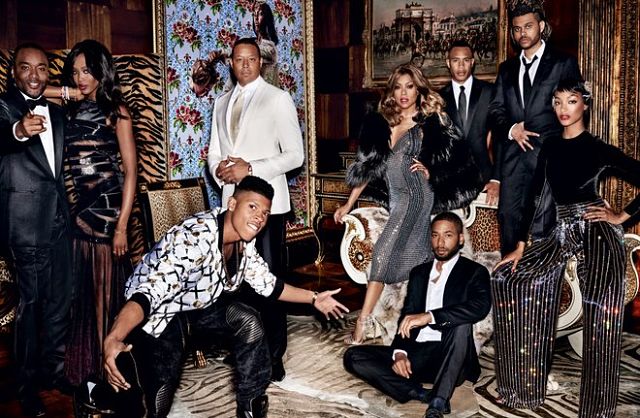 The Weeknd (Abel Tesfaye), far right, joins the cast of "Empire" in this high-fashion spread for Vogue magazine. (photograph by Mario Testino).
Read more at Vogue "Why We're All Glued to Empire: Behind the Scenes of TV's Runaway Hit"
—
Related:
The Unstoppable Abel Tesfaye (The Weeknd): Rebel with Harmony
Join the conversation on Twitter and Facebook.