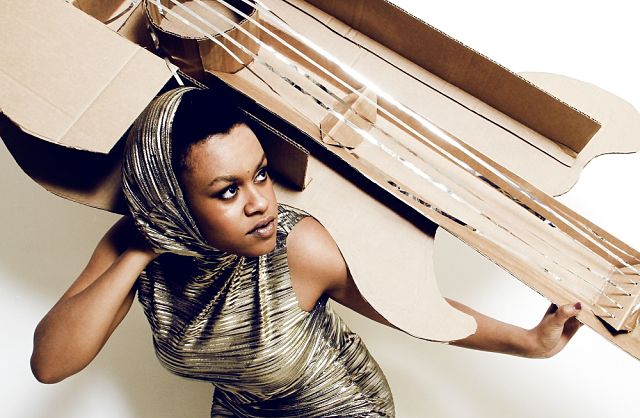 By Bunmi Akpata-Ohohe
Here comes a delightful music superstar with substance – simply known as Meklit
I'll admit, I didn't get Meklit Hadero, the Ethiopian-born, San Francisco-based singer and songwriter when she burst onto the music scene some six years ago. But then one of her songs from her most innovative album to date, "We Are Alive" (Six Degrees Records), implanted in my brain. (The title track, 'We Are Alive,' with Meklit's silky voice floating effortlessly above the guitar-driven song) quaked my foundation and my girl crush was born. As a-matter-of-fact I love the raw ambition of the "We Are Alive" album – the preposterousness, the simplicity and also the fundamental intelligence. But, witnessing her live-in-concert was mind-blowing. Meklit Hadero is the business. She performed songs from her second solo full length album to a packed audience and critics alike at Purcell Room at Queen Elizabeth Hall, Southbank, London. This singer, musician, and cultural activist simply known as Meklit took us on a musical odyssey of Ethiopian traditional tunes and more besides: American-Jazz, Hip Hop, street-level Jazz, Rock, East African Folk and Ethiopian classics – the lyricist practice of her auditory mother country.
Born in Ethiopia, from Ethiopian parents, she feels deeply African and deeply American and her records are deeply inspired by Mulatu Astatke, the Godfather of Ethio-Jazz. Her work builds upon the concepts pioneered by Astatke as part of the late 60s and early 70s Golden Age of Ethiopian music. Taking these principal elements of her heritage as introductory building blocks, she explores the cultural dreams happening as part of the arrival of the Ethiopian Migration en masse to North America. In spite of this, it must be celebrated that this artist's voice makes for compelling listening. Her performance on stage makes for compelling seeing. Her voice is earthy and soulful, supple and freed, and exudes all four. If champagne were a person it would be Meklit Hadero. She is stunning. In an alternate life, one where talent was spread out differently, this is the kind of music I would like to make. It's subtle, contemporary and one of its kind, while being massively emotional. Oh well, fair enough! What is more? There's more to this woman. We also find this touring performer, and a political science Yale University graduate, is a committed activist extraordinaire.
In 2011 she launched the UN Women's campaign for gender equality in Africa, and co-founded the "Nile Project" with dear friend Mina Girgis, an Egyptian ethnomusicologist, with background in hospitality experience, curating and producing innovative musical collaborations across diverse styles. The Nile Project brings together artists from the eleven Nile countries that borders the River Nile, namely, Tanzania, Uganda, Rwanda, Burundi, Kenya, Ethiopia, Eritrea, South Sudan, Sudan and Egypt, to make music that combines the region's diverse instruments, languages and traditions. Meklit Hadero may not yet be your household one and you may not have heard Meklit Hadero's music before, but once you do, I promise it'll be tough to get it out of your head.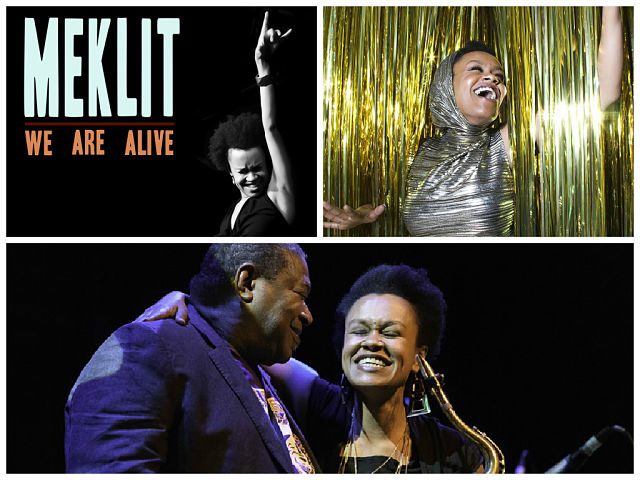 Read the Q & A with Meklit at Rooms Magazine »
—
Related:
To This Ethiopian American Singer, 'Home is Always in Flux'
Join the conversation on Twitter and Facebook.