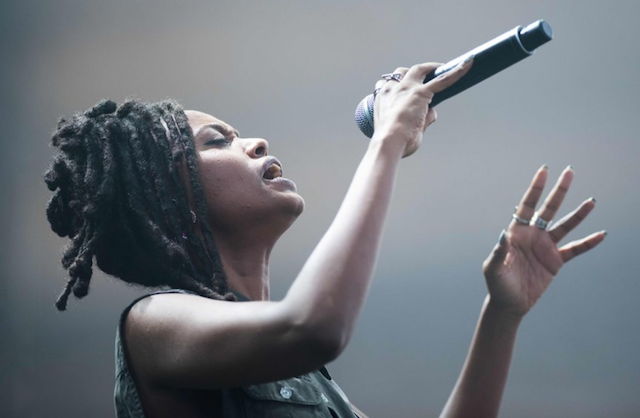 By JON PARELES, JON CARAMANICA and GIOVANNI RUSSONELLO
The Playlist: Kelela Wants Answers
Every Friday, pop critics for The New York Times weigh in on the week's most notable new songs and videos — and anything else that strikes them as intriguing. You can listen to this Playlist on Spotify.
Kelela sings about a potential one-night stand in "LMK," the single preceding her official debut album, "Take Me Apart," due Oct. 6, after four years of sporadic releases. "LMK" isn't a flirtation — it's a negotiation, close to an ultimatum. Her potential partner can't expect romance, can't say the wrong thing and has to "let me know" fast: "I ain't gonna wait if you hesitate," she announces. The encounter takes place in the subterranean ambience of a production by Jam City with wavery bass tones, chattery percussion and countless layers of Kelela's nonchalant voice ricocheting through the haze. "It ain't that deep," she shrugs, but it's not exactly casual, either. JON PARELES
—
Related:
Kelela Previews New Album With Potent Hook-Up Anthem 'LMK'
Join the conversation on Twitter and Facebook.