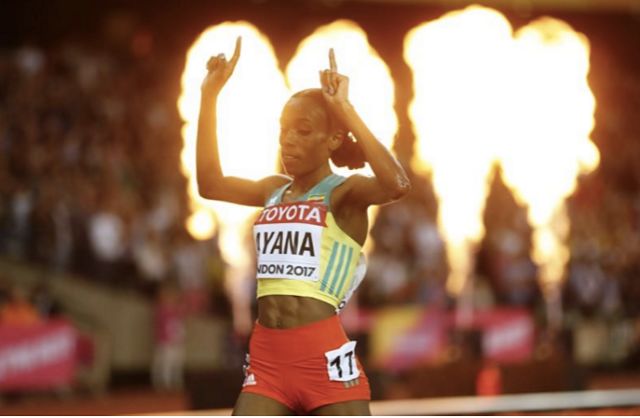 Olympic champion Almaz Ayana Destroys Field to Win 10,000 Metres at World Championships
Ethiopian Almaz Ayana destroyed the field to win the 10,000 metres at the World Championships on Saturday, finishing around 300 metres clear of her rivals in her first race of an injury-plagued season.
The Olympic champion began pulling away from the field after 10 laps, sweeping past back markers who were made to look sluggish in comparison.
She finished in 30:16.32 seconds, well outside the world record she set when she won in Rio last year but still enough to win by an astonishing 46.37 seconds, by far the biggest margin in championship history.
Ayana's compatriot Tirunesh Dibaba, the former world and Olympic champion, added to her impressive collection of medals when he took the silver with Kenya's Agnes Tirop in third.
"I am very happy to win this title, much more than when I won the Olympic gold because I have been sick this year and didn't expect it. In fact, this was my first race of 2017," Ayana told reporters.
A repeat of her world record-breaking performance in Rio was never on the cards after a slow, tactical start to the race in which the field crawled around the first lap in 81 seconds.
But the last two thirds of the race was reminiscent of Ayana's extraordinary run last year where she also blew away the field.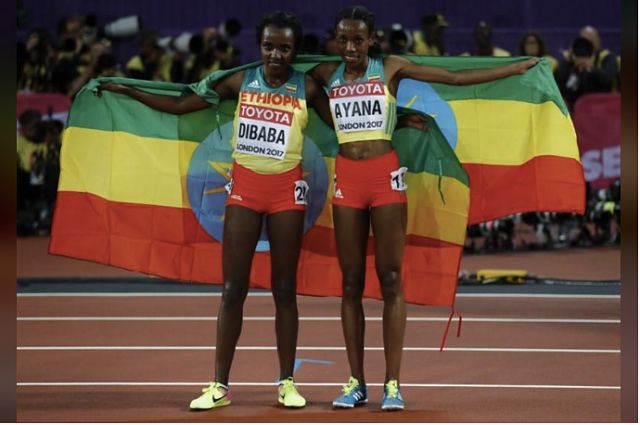 Almaz Ayana and Tirunesh Dibaba celebrate after winning gold and silver medals at World Athletics Championships – women's 10000 metres final – London Stadium, London, Britain – August 5, 2017. (Reuters)
—
Join the conversation on Twitter and Facebook.