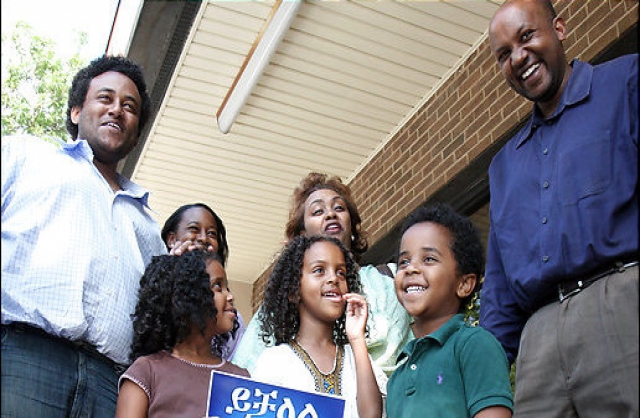 Tadias Magazine
By Tadias Staff
Published: Friday, August 8, 2008
New York (TADIAS) – The U.S. State of Virginia, which is home to one of the largest Ethiopian American communities in the country, hasn't voted for a Democratic presidential candidate in four decades, but some say it might turn blue come November.
"I really believe for the first time in 44 years that we have a great chance of getting the electoral votes in a blue column for Sen. Obama this Fall," Virginia Gov. Tim Kaine recently told CNN's Wolf Blitzer.
And, if the predictions hold true, the Ethiopian American vote could become the deciding factor in November that would deliver Virginia to the Democrats in a close general election.
"In states like Virginia, Ethiopians are in a unique position to swing the vote", says Selam Mulugeta, a Field Organizer with Obama for America campaign in Northern Virginia. "If all of us who are eligible to vote do so, then we could potentially win the state."
Obama himself is not taking any chances. "Ethiopian Americans have contributed so much to
our country and our culture, and it is an honor to have so much support from your community," he said in a recent letter directly appealing to Ethiopian American voters. "We are working to break all records for voter participation in this election, and I hope you'll become a part of that effort by registering and voting."
"I read and reread the letter Barack Obama wrote to the Ethiopian American community. I am delighted that Obama clearly acknowledged the contributions of the community to the country and to the culture," said Ayele Bekerie, Assistant Professor and Director of Undergraduate Studies at the Africana Studies and Research Center at Cornell University.
"He also hinted that, if elected, he is going to have an active foreign policy with the intent of helping people in Africa. That means we should exert even more efforts to make sure that he is elected. By supporting his candidacy and by actively participating in the political process, we are empowering ourselves."
Of course, not all Ethiopian Americans are crazy about Obama. "What bothers me about him is his extreme leftist position on almost all issues," writes one person with the alias Aris Tatalis on the Tadias blog. "He was rated the most liberal Senator in the year 2007 by the trend of his vote in the senate. For some reason, I don't trust these leftists that keep on endorsing him."
"The brother is doomed," writes another reader. "There is no way that this country will elect a black man to take over the White House."
But, most Ethiopian Americans agree that registering to vote is the key.
Meron Wondwosen

Meron Wondwosen (courtesy photo)
"Why should Ethiopians register and vote this November?", asks Meron Wondwosen, a lawyer who lives in Washington, DC, and a member of Ethiopians for Obama (E40). "The vote determines who gets what, when, where and how. Quite simply, your vote is your voice in a democratic society. While it is not a panacea, it is one of the many strategies we must employ in order to organize ourselves and ensure that our needs are met."
Mike Endale:
For Computer Programmer Mike Endale, 26, from Maryland, another member of E4O, voting is not only a right, but also a responsibility. "Voting is the ultimate expression of an idea," he says. "Many Ethiopians who have migrated to the United States never had a chance to vote once in their life time. This is their opportunity to redeem themselves for the lost time."
Emebet Bekele:

Emebet Bekele (courtesy photo)
Emebet Bekele of Alexandria, Virginia, an insurance agent who works for a family owned agency, says the war in Iraq and Afghanistan and the current economic downturn are good enough reasons why Ethiopian Americans should vote in November.
"We are in a war and yes there are a number of young Ethiopian-Americans serving in Iraq & Afghanistan. We need them to come home before they die or get injured. There are a lot of Ethiopian-Americans losing their homes in foreclosures, there are a lot of Ethiopian Americans uninsured because they cannot afford it, there a lot of Ethiopian Americans who cannot send their children to college because it is too expensive," she said. "The only way we can overcome these obstacles is if we get involved in the political system and get our voices heard. Voting is a right given to us, but it is also a responsibility, we need to exercise that right to protect our community and the larger society."
Lulit Mesfin:
Lulit Mesfin, a small business owner who lives in Portland, Oregon, agrees:
"We cannot afford to remain silent. We must make our voices heard this year. We must vote, and make our votes count. Let's all remember that African adage it takes a village to raise a child, and it takes a whole village to elect a president," she said.
Mistella Mekonnen: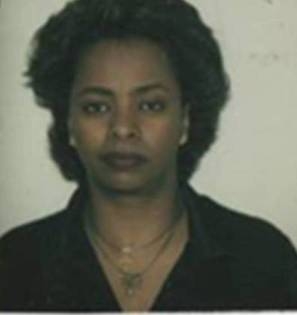 Mistella Mekonnen (Courtesy photo
Mistella Mekonnen who works as a Licensed Professional Counselor and a member of Ethiopians for Obama adds:
"American citizens of Ethiopian descent are invited to exercise their right to vote as it will enhance our ability to fully participate in this Democracy and voice our concerns in our new home. Voting is a precious right that was bestowed on us citizens through a lot of struggle and we owe it to ourselves to register and to vote in order to participate in the decisions being made that will affect our lives, our families, and our communities at large."
Teddy Fikre:
"Ethiopians for Obama has been active for the past 12 months working hard to ensure that Ethiopian-American turn-out in record numbers for Senator Obama. We have seen an overwhelming enthusiasm for the Senator; however, we have to turn this enthusiasm into action", says Teddy Fikre, a business consultant who lives in Alexandria, Virginia, and a member of Ethiopians for Obama.
"In battleground states such as Virginia, Minnesota, and Georgia, a large turnout of Ethiopian-American votes could be decisive. It is for this reason that we have been conducting registration drives on a weekly basis for the past three months and registering hundreds of Ethiopians. Our vote is precious, Senator Obama says that this campaign is more about us than it is about him. Now is our time to act, we have to register and vote in order to help elect Obama our next president."
Team Obama has gotten the message. The campaign has hired an Ethiopian American as a Field Organizer in Virginia, which coupled with the letter from the Candidate, is a clear sign that the Democrats are taking the Ethiopian American factor in the state seriously.
"The letter is historic. This is the first time that the community has received a letter from a presidential candidate", Professor Bekerie reminds us. "It is indeed a great achievement for the community to be recognized in such a manner. I think we should take his advice seriously regarding voting. We should stand up and 'be counted as Americans demanding change', as he puts it. That means those of us who have not registered to vote should immediately register to vote in the coming crucial presidential election. Our voices are being heard and that indeed is good news."
–
Related:
African Immigrants Among Obama's Enthusiastic Backers (The Washington Post)
Obama Team Hires Selam Mulugeta (TADIAS)