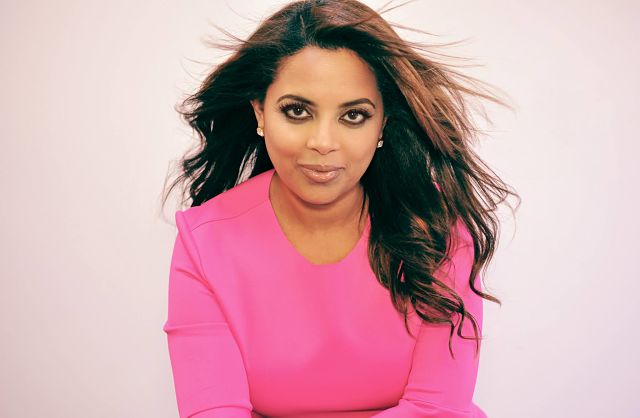 Tadias Magazine
By Tadias Staff
August 13th, 2018
New York (TADIAS) — Among the headliners later this week at the 2nd Annual Empower the Community event in Washington D.C. are Alexander Assefa, a Democrat elected to the 42nd district of the Nevada State Assembly, and Nina Ashenafi Richardson, the first Ethiopian-American judge who was re-elected to the Leon County bench in Florida in 2014 after first being elected to the judgeship in 2008.
The program, which was launched last year by the producers of the Helen Show on EBS TV, brings together leaders from diverse professional backgrounds for a day-long session of information sharing and networking. According to organizers the 2018 guest speakers also include Lulit Ejigu, Executive Director in Risk Management at JP Morgan Chase; Dr. Yared Tekabe, Research Scientist at Columbia University; immigration attorneys Yemmi Getachew & Hellina Hailu as well as Almaz Negash, Founder & Executive Director of African Diaspora Network.
The family-friendly gathering combines the broadcast experience of the event's founder Helen Mesfin, host of the Helen Show, with her professional work in the hospitality industry, and aims to create a space for community members to participate in panel discussions as well as provide resources and information for families. The event is scheduled to be held at the DC Convention Center on Saturday, August 18th.
Below is a summary of parts of the program on August 18th from 11am-8pm at the Washington Convention Center
The Power of Civic Engagement:
Amaha Kassa, Founder and Executive Director of African Communities Together
Semhar Araya, UNICEF USA's Managing Director for Diaspora & Multicultural Partnership
Samuel Gebru, Director of Community Engagement and Partnership, Cambridge Community Center
Alexander Assefa, Democrat elected to the 42nd district of the Nevada State Assembly
Tebabu Assefa, Community Leader, Social Entrepreneur
Leadership Panel:
Dr. Senait Fisseha, MD,JD, Professor of Obstetrics & Gynecology and Director of International Programs at the Susan T. Buffett Foundation
Judge Nina Ashenafi Richardson , Elected Leon County Judge 2008 & 2014
Almaz Negash, Founder & Executive Director of African Diaspora Network
Science & Technology:
Mark Gelfand, Founder STEM Synergy, STEM-minded financial systems pioneer
Yared Tekabe, Ph.D, Research Scientist at Columbia University
Solomon Mulugeta Kassa, Producer & Host of TechTalk with Solomon television (EBS), Author & Consultant at Deloitte
Tsegaye Legesse, CPA, MBA, Accounting Manager at National Institute of Health, Chief Financial Officer of OnePupil, and Board Member at STEM Synergy
Young Trailblazers:
Nate Araya, Brand Strategist, Story Teller at All Creative Degital
Melat Bekele, Founder Habesha Networks
Sam Kebede, Actor
Helen Fetaw, Actively Engaged in community service related to health care
Selamawit Bekele, Co-Founder, Africa Leads
Business Leaders Panel: Getting To The Top: Strategies for breaking through the
Glass Ceiling with successful Ethiopian American and Eritrean American business
leaders.
Ethiopia Habtemariam, President of Motown Records, and President of Urban
Music/Co-Head of Creative at Universal Publishing Music Group
Michael Andeberhan, CFA, CAIA is Executive Director & Head of Investment
Consultant Coverage at MSCI in New York.
Lulit Ejigu, Executive Director in Risk Management at JP Morgan Chase
The Event will have the Following Pavilions
Health & Fitness Pavilion
Free Health Screenings provided by Kaiser Permanente, American Kindy Fund,
Med Star Silver Spring Smiles & Pearl Smiles Dental – BMI, Blood Pressure, Blood
Glucose, Dental Screening, Fitness Consultants, ZUMBA, Resources for Families
with Special Needs, Giveaways and much more
Our partner organizations and sponsors are Kaiser Permanente, American Kidney
Fund, Ethiopian American Nurses Association, Silver Spring Smiles & Pearl Smiles
as well as Ethiopian American doctors
Career Pavilion: Career Resources in the Community
Hear high energy career motivational speakers
Learn Career Advancement tips
Participate in Informational Interviews
Receive mini career coaching
Assess your career aptitudes
Partner Organizations: 21st Century Community, YEP – Your Ethiopian Professionals, Alexandria Workforce Development and MBC
Finance Pavilion will cover the following topics:
Raising Money Savvy Kids-Financial Responsibility
Creating Generational Wealth
Dealing with College Debt
Get Your Credit Right
Securing Your Families Financial Future
Home Buying 101
Partner Organization Primerica, CLRA group and Your DMV Team
Kids Corner
Reading Time/Games/Fun Exercises/ Art
Sessions 1
Immigration and Legal Issues with Attorney Yemmi Getachew & Hellina Hailu
Fear NOT, Know Your Rights as Immigrants 11:00 am
Surviving the Stop – How to Engage with Law Enforcement 1:00pm
Teaching Kids & Young Men What to Expect and Know
Session 2
Warrior Moms- Special Needs Parenting
Minding Your Family Relationship
Alzheimer and Dementia and Support for Caregivers
—
If You Go:
Saturday August 18, 2018
11am -7pm
Walter E Washington Convention Center
801 Mt. Vernon Place, NW
Washington DC 20001
www.empowercw.com
Join the conversation on Twitter and Facebook.