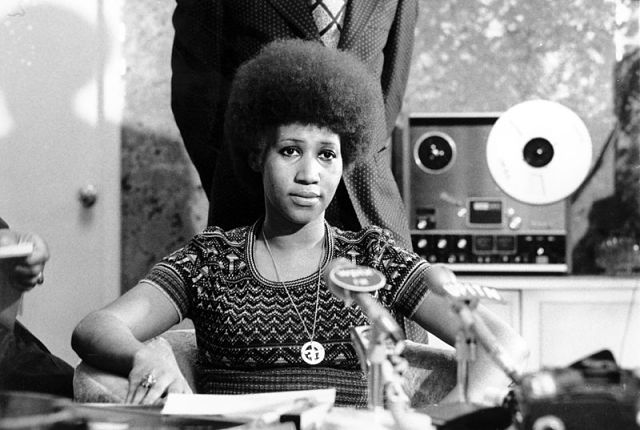 Relive 7 iconic Aretha Franklin performances, from Obama's inauguration to 'Blues Brothers'

For six decades, the world had countless opportunities to be stunned by the talent and range of the undisputed Queen of Soul, Aretha Franklin, who died Thursday at age 76 of pancreatic cancer.
Her long recording career was punctuated by iconic performances that could stir a nation, get an ordinary concertgoer out of their seat and dancing and reduce a sitting president to tears.
Here is a look back at just a few of those moments.
The first Obama inauguration (2009)
The Queen had sung already during the inaugurations of two previous presidents (Jimmy Carter and Bill Clinton), but she brought extra power and symbolism to the 2009 inauguration of America's first black president, Barack Obama.
Franklin also sang on numerous occasions in the Obama White House.
Bringing President Obama to tears (2015)
When the annual Kennedy Center Honors selected singer-songwriter Carole King for recognition, it was Franklin who stole the show.
King's jaw dropped as Franklin, in a floor-length fur coat, sat before a piano and belted out the 1967 hit "(You Make Me Feel Like) A Natural Woman," written by King and songwriting partner Gerry Goffin.
President Obama also sat in the audience, awestruck and wiping away tears. As she neared the end of the song, Franklin stood up, dropped her coat to the ground and belted out the final notes. The roaring audience leapt to its feet.
Franklin told the New Yorker it was "one of the three or four greatest nights of my life."
Read more and watch the videos at The Washington Post »
—
Related:
Aretha Franklin, music's 'Queen of Soul,' dies at 76
Join the conversation on Twitter and Facebook.