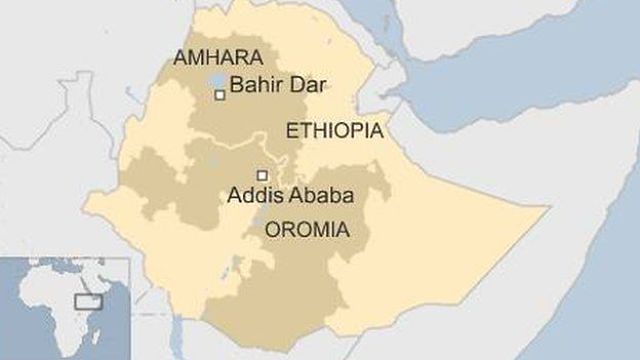 Press Release
U.S. Department of State
AUGUST 19, 2016
The State Department alerts U.S. citizens of the risks of traveling in certain regions of Ethiopia due to anti-government protests, some of which have involved violence. Associated disruptions in telephone and internet services have hampered the U.S. Embassy's ability to communicate with U.S. citizens in Ethiopia. This Travel Alert expires on February 18, 2017.
Since November 2015, anti-government protests, mainly in the regional states of Amhara and Oromia, have resulted in violent clashes between demonstrators and government security forces. Internet, cellular data, and phone service have been sporadically restricted or completely cut off prior to and during some of the protests, impeding the U.S. Embassy's ability to communicate with U.S. citizens.
Protests are likely to continue, and could spread to other parts of the country, including the capital, Addis Ababa. U.S. citizens in Ethiopia should increase their level of situational awareness, continuously assess their surroundings, evaluate their personal level of safety, and avoid demonstrations and large gatherings.

Protesters have been complaining about economic and political marginalisation. (Photos: Reuters)
—-
Related:
Washington Post Editorial on Current Wave of Protests in Ethiopia
'A Generation Is Protesting' in Ethiopia, Long a U.S. Ally (The New York Times)
UPDATE: 'Nearly 100 killed' in Ethiopia Protests (BBC News)
Several dozen shot dead in weekend protests across Ethiopia (AP)
In Addis Ababa Security Forces Use Tear Gas to Disperse Protests (Reuters)
What is behind Ethiopia's wave of protests? (BBC News)
Protests in Ethiopia's Gonder City Signal Uncertain Future (VOA News)
Protest in North Ethiopian Region Signals Rising Discontent (Bloomberg)
Riots in Gonder Claim Casualties (DW Report — Jul 15, 2016)
Join the conversation on Twitter and Facebook.