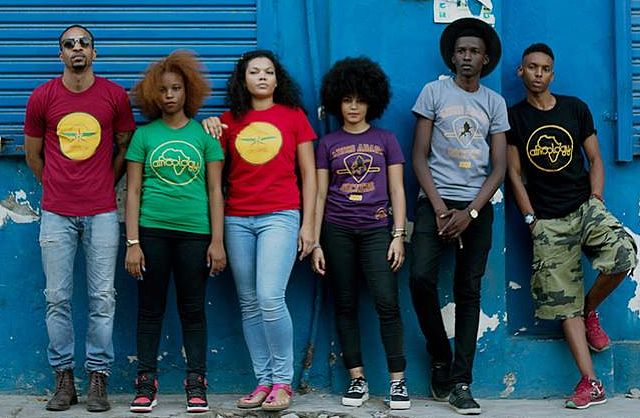 Tadias Magazine
By Tadias Staff
Published: Saturday, August 22nd, 2015
New York (TADIAS) — Vintage Ethiopia and 70′s pop reggae are the themes of the latest t-shirt collection released this Summer by Africology, an NYC-based multi-media brand that "seeks to fuse the gap between continents and cultures through entertainment, large-scale event organization, social awareness and philanthropy."
Africology Co-founder Sirak Getachew says that each year they look for inspiration from various African iconic images that "reflect both traditional and modern culture." In one of their latest designs the old Ethiopian aviation academy logo is reimagined to represent "sound waves that connect cultures through music," while another design, "Addis Ababa Rockers 2009″, plays off the 1978 Jamaican film Rockers. There is an "Ambessa bus-stop" image utilizing the instantly recognizable Lion of Judah seal in the works as well.
Africology prints all its designs on t-shirts made by U.S. clothing manufacturer American Apparel. Sirak says: "We searched all over Africa, but we could not find anyone that could match the quality."
The photoshoot for Africology's Summer Clothing line took place in Dar es Salaam, Tanzania.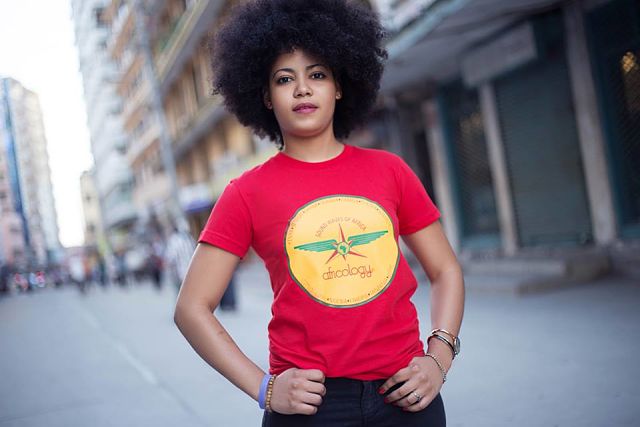 Women's Sound Waves of Africa Tee. (Photo Courtesy Africology)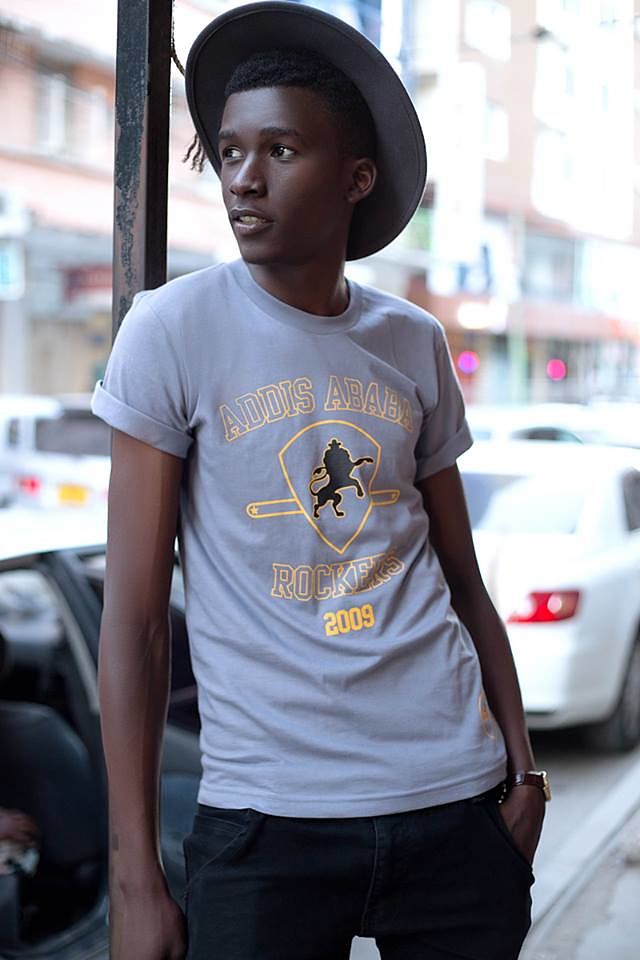 (Photo Courtesy Africology)
—
You can learn more and purchase Africology clothing at africologyclothing.com.
Join the conversation on Twitter and Facebook.