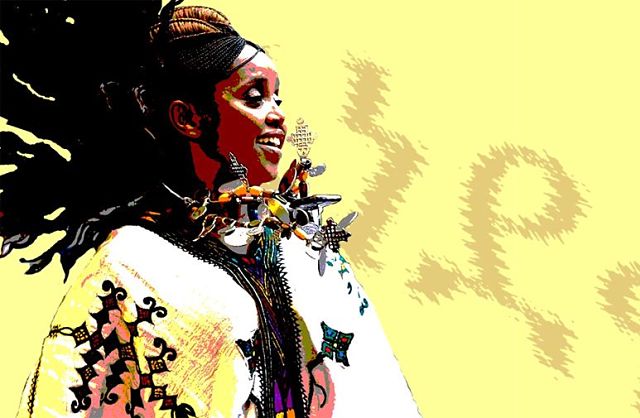 Tadias Magazine
By Tadias Staff
Updated: Wednesday, August 24th, 2016
New York (TADIAS) — At NYC's Bunna Cafe in Brooklyn everything is eshi, so join them as they welcome Ethiopia's internationally renowned traditional dance group, Fendika, all the way from Addis Ababa for a live show at LightSpace Studios on September 3rd.
The Fendika group is best known for keeping alive Ethiopia's ancient Azmari tradition of "musical storytelling that uses improvisation, dance, humor to create a one-of-a-kind collective experience," Bunna Cafe announced. "Nobody does it better than Fendika."
Fendika takes its name from its band leader Melaku Belay's "famous decades-old club in Addis Ababa — a club that has kept its grasp on the traditional art and dance style, in the face of Addis' own version of gentrification, and a changing, modernizing look and feel in Fendika's neighborhood."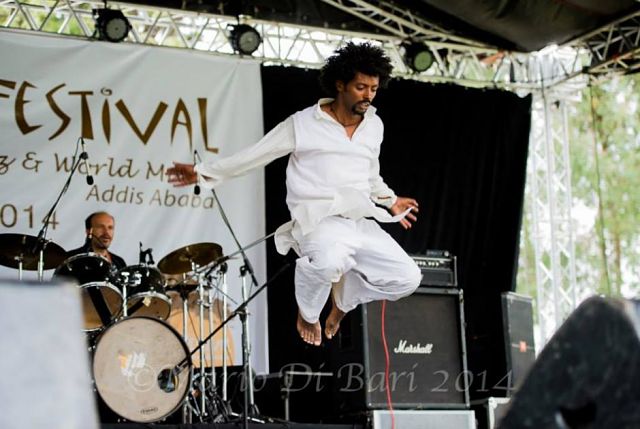 Melaku Belay, leader of the Fendika traditional dance group. (Courtesy photo)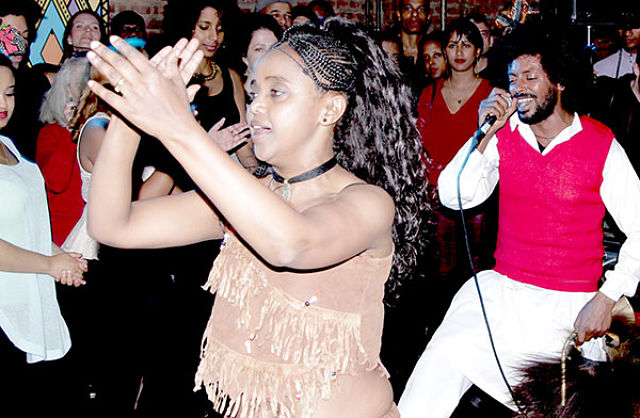 (Photo credit: Asmelash Tesfay)
Fendika's Brooklyn show will open with a performance by diaspora Ethio-Jazz Band Arki Sound led by Samson Kebede.
—
If You Go:
FENDIKA returns to NYC
Presented By: Bunna Cafe
Saturday, September 3, 2016 at 9:00 PM
LightSpace Studios
1115 Flushing Ave
Brooklyn, NY 11237
Door: $20
Click here for more info and to buy tickets
Related:
Mulatu Astatke to Perform at The Metropolitan Museum of Art in New York
Join the conversation on Twitter and Facebook.