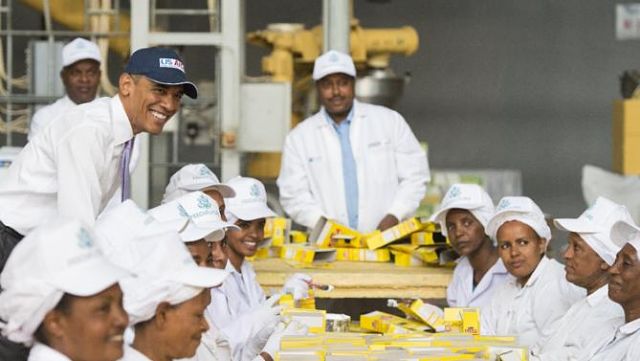 Sharp rise in hungry Ethiopians needing aid: UN
Addis Ababa – The number of hungry Ethiopians needing food aid has risen sharply this year to 4.5 million due to poor rains and the El Nino weather phenomenon, the UN has said.
With rains poorer than predicted, "food insecurity increased and malnutrition rose as a result," the UN Office for the Coordination of Humanitarian Affairs said.
The number needing food aid has now risen to 4.5 million people, OCHA said, in what is a 55 percent increase on the 2.9 million projected to require food assistance during the year.
"The absence of rains means that the crops don't grow, the grass doesn't grow and people can't feed their animals," said David Del Conte, OCHA chief in Ethiopia.
Hardest-hit areas are Ethiopia's eastern Afar and southern Somali regions, while pastures and water resources are also unusually low in central and eastern Oromo region, and northern Tigray and Amhara districts.
The US-funded Famine Early Warning Systems Network (FEWS NET) warned of "many emaciated livestock" in its latest report.
—
Related:
Ethiopia: Need for Food Aid Surges (Reuters)
The Cause of Ethiopia's Recurrent Famine Is Not Drought, It Is Authoritarianism (Huffington Post)
Join the conversation on Twitter and Facebook.