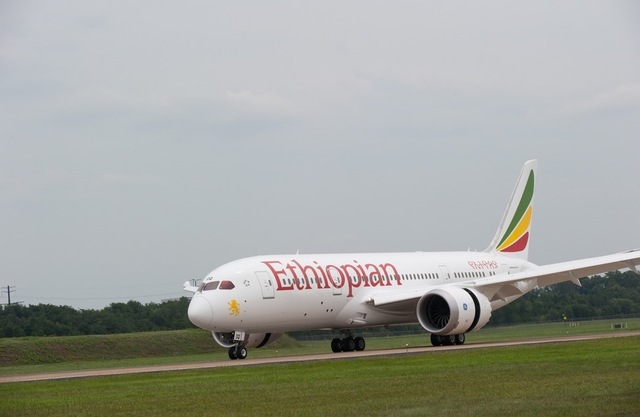 ASSOCIATED PRESS
BY KIRUBEL TADESSE
ADDIS ABABA, Ethiopia — Ethiopian Airlines has made a record profit, the company's chief executive officer said this week
Tewolde Gebremariam partly credited the profitability of Ethiopian Airlines to Boeing's problematic 787 planes.
He said the company's operating profit between July 2012 and June 2013 is 2.7 billion birr ($143,137,098) from a billion birr ($53,013,740) the previous financial year.
Citing unaudited company accounts Tewolde said that the company's net profits also surged during the period to 2.03 billion birr ($107,617,892) from 734 million birr ($39,230,167) of the previous year, a 178 percent increase.
Read more at Miami Herald.
—
Related:
ET Eyes Flying Airbus By 2016
Join the conversation on Twitter and Facebook.