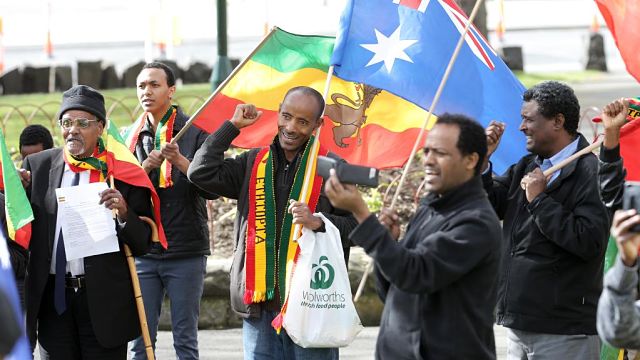 ETHIOPIAN immigrants have raised concerns for marginalised groups in the African nation at a rally outside Parliament House in Hobart.
Tasmanian Ethiopian Association chairman Dessie Assefa said oppression of ethnic groups by the country's ruling political coalition, the Ethiopian People's Revolutionary Democratic Front (EPRDF), created animosity between tribes.
"They are oppressed politically, financially, culturally," Mr Assefa said.
About 50 people attended the rally today, holding Ethiopian and Australian flags and photographs of the violence in Ethiopia.
Tasmanian Ethiopian Association secretary Tadiyos Mandefro said the Oromo and Amhara people were the most oppressed groups in Ethiopia.
"People are attacked because of their ethnicity. Our people are in crisis," he said.
Mr Mandefro said the Oromo and Amhara people are targeted the most.
"We are here to lobby the Tasmanian Government to address the Federal Government to raise these issues with Ethiopia," he said.
"It is the only way we will be heard."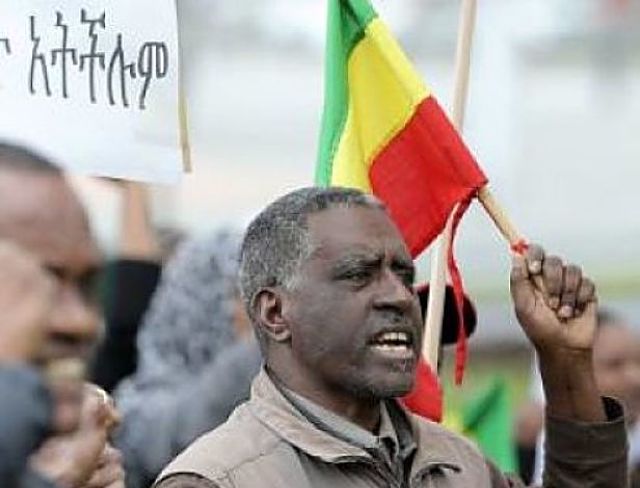 About 50 people attended the rally in front of Parliament House in Hobart, capital of Australia's island state of Tasmania. Picture: LUKE BOWDEN
Read more at Themercury.com.au »
—
Related:
Will Ethiopia's Experiment With Ethnic Federalism Work? (Foreign Affairs Magazine)
Washington Post Editorial on Current Wave of Protests in Ethiopia
'A Generation Is Protesting' in Ethiopia, Long a U.S. Ally (The New York Times)

Protesters have been complaining about economic and political marginalization . (Photos: Reuters)
UPDATE: 'Nearly 100 killed' in Ethiopia Protests (BBC News)
Several dozen shot dead in weekend protests across Ethiopia (AP)
In Addis Ababa Security Forces Use Tear Gas to Disperse Protests (Reuters)
What is behind Ethiopia's wave of protests? (BBC News)
Protests in Ethiopia's Gonder City Signal Uncertain Future (VOA News)
Protest in North Ethiopian Region Signals Rising Discontent (Bloomberg)
Riots in Gonder Claim Casualties (DW Report — Jul 15, 2016)
Join the conversation on Twitter and Facebook.