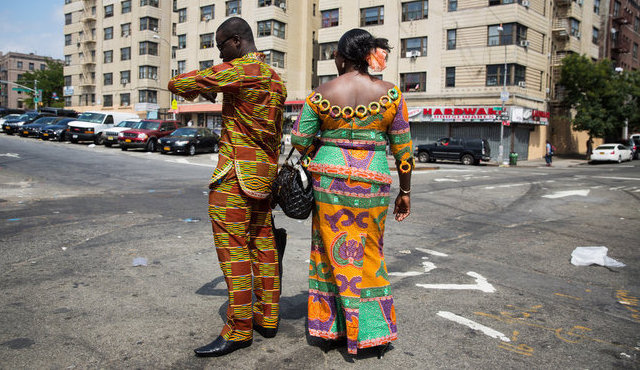 By SAM ROBERTS
Threatened with arrest in 2009, Lamin F. Bojang fled Gambia after publicly contradicting its president's claims that he could cure AIDS. Now 31, Mr. Bojang lives in Concourse Village in the Bronx with his wife and 2-year-old son and works as a receptionist at Kingsbrook Jewish Medical Center in Brooklyn, while working toward a bachelor's degree in political science at City College.
With educational and professional opportunities in Gambia scarce for his generation, "the rest will have to find ways of leaving," he said, "and African migrants here, just as previous migrants, are likely not going to return to their countries of origin."
Niat Amare, 28, graduated from law school in Ethiopia where she grew up, she recalled, "watching the media portray the U.S. as the land of opportunities." She arrived here in 2010, lives in Harlem and said she felt welcome in New York. "Anyone would find one's countryman here, which eases the strange feeling we all have the first time we leave home," said Ms. Amare, a legal advocate for the African Services Committee, a nonprofit organization that assists new immigrants.
Read more at NYT »
—
Join the conversation on Twitter and Facebook.