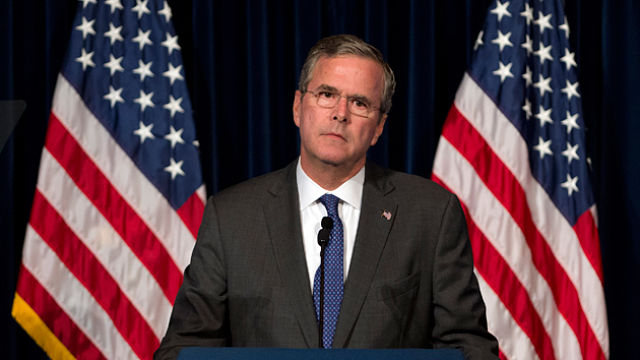 By Stephanie Mencimer
His campaign claims he convinced the Reagan administration to join a major airlift operation called Operation Moses. Not exactly.
Did Jeb Bush help launch a covert mission to airlift thousands of Ethiopian Jews to Israel in the 1980s, saving them from starvation?
He says he did. Twice in the past week his campaign has posted blog posts on its website making this claim in order to tout Bush's record on Israel and to show his foreign policy chops. One reads:
In the 1980′s thousands of members of the Jewish community had fled their homeland due to famine for a refugee camp in Sudan. Jeb, hearing of the conditions in the camp and the persecution these Jews were suffering, suggested to Reagan-Bush officials that the United States had a duty to support a massive airlift. The resulting effort, Operation Moses, made history when Israeli planes, with American support, brought these Jews to the homeland of the Jewish people, the State of Israel.
But Bush's campaign boast is false. Bush, then 31 years old and a fledgling developer in Miami, had nothing to do with with Operation Moses, the secret operation that rescued nearly 8,000 Jews in Africa. And he played no role in triggering the rescue effort by prodding the Reagan-Bush administration to take action. However, he—and several other Americans—did play a bit part in a subsequent effort to rescue about 900 Ethiopian Jews left behind when Operation Moses was halted abruptly in early 1985.
Here's what happened:
—
Join the conversation on Twitter and Facebook.