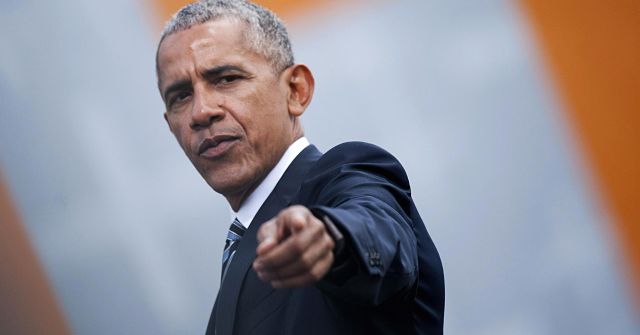 Excerpts
Immigration can be a controversial topic. We all want safe, secure borders and a dynamic economy, and people of goodwill can have legitimate disagreements about how to fix our immigration system so that everybody plays by the rules.
But that's not what the action that the White House took today is about. This is about young people who grew up in America – kids who study in our schools, young adults who are starting careers, patriots who pledge allegiance to our flag. These Dreamers are Americans in their hearts, in their minds, in every single way but one: on paper. They were brought to this country by their parents, sometimes even as infants. They may not know a country besides ours. They may not even know a language besides English. They often have no idea they're undocumented until they apply for a job, or college, or a driver's license…
To target these young people is wrong – because they have done nothing wrong. It is self-defeating – because they want to start new businesses, staff our labs, serve in our military, and otherwise contribute to the country we love.
And it is cruel. What if our kid's science teacher, or our friendly neighbor turns out to be a Dreamer? Where are we supposed to send her? To a country she doesn't know or remember, with a language she may not even speak?
Let's be clear: the action taken today isn't required legally. It's a political decision, and a moral question.
It is precisely because this action is contrary to our spirit, and to common sense, that business leaders, faith leaders, economists, and Americans of all political stripes called on the administration not to do what it did today. And now that the White House has shifted its responsibility for these young people to Congress, it's up to Members of Congress to protect these young people and our future. I'm heartened by those who've suggested that they should. And I join my voice with the majority of Americans who hope they step up and do it with a sense of moral urgency that matches the urgency these young people feel.
Ultimately, this is about basic decency. This is about whether we are a people who kick hopeful young strivers out of America, or whether we treat them the way we'd want our own kids to be treated. It's about who we are as a people – and who we want to be.
Click here to read the full statement »
Join the conversation on Twitter and Facebook.