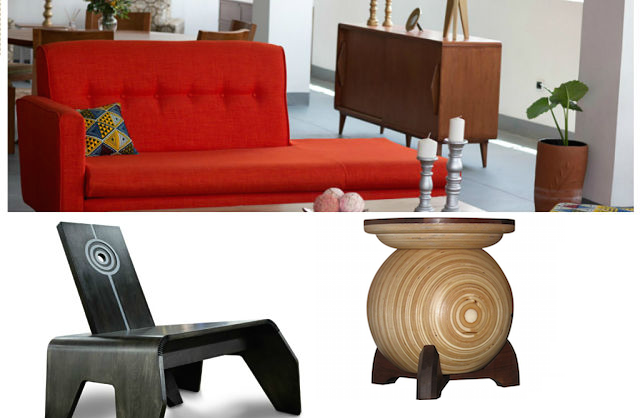 Tadias Magazine
By Tadias Staff
Published: Friday, September 9th, 2016
New York (TADIAS) — Ethiopia-inspired furniture by U.S.-based Jomo Tariku, Founder of Jomo Design Furniture and Hamere Demissie of Actuel Urban Living will be featured at this year's international Dubai Design Week festival in October.
According to the festival press release Jomo and Hamere's works were selected as part of "design concepts from five international design weeks from across the globe, including Design Week Addis," which brings to the event "the modern-inspired minimalist spirit of traditional Ethiopian design made locally by skilled artisans."
Hamere Demissie's Actuel Urban Living "will be previewing a collection of furniture, rugs and textiles with a refined organic feel, while Jomo Design Furniture will display a contemporary take on traditional African chairs crafted in hardwoods, inspired by African hand carvings, baskets and traditional woven textiles," states the press release from Dubai Design Week.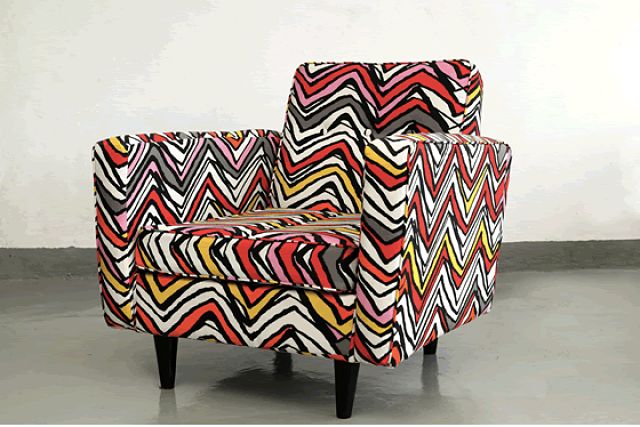 Makeda armchair. Made of solid wood frame upholstered with the greatest care. (Photo: Actuel Urban Living)
The Founder of Design Week Addis Ababa, Metasebia Yoseph, adds: "As a newly created design week, we are looking forward to the exposure of being a part of Destination and joining the global conversation on design. The emerging design scene in Ethiopia is groundbreaking, and Dubai Design Week is the perfect platform to showcase the unique work coming out of the region to a design savvy global audience."
Jomo's products — which were highlighted in the Thames & Hudson publication entitled Contemporary Design Africa that was released in June 2015 — celebrate the traditional aesthetic of Ethiopian household items with modern design and artistic sensibilities. Jomo, who lives in the Washington, D.C. metro area, says his designs are available for licensing and could be manufactured for any potential large orders, adding that "the furniture pieces will look great inside one of the many lodges and hotels found all over Africa as well as any residences that want to have unique spaces."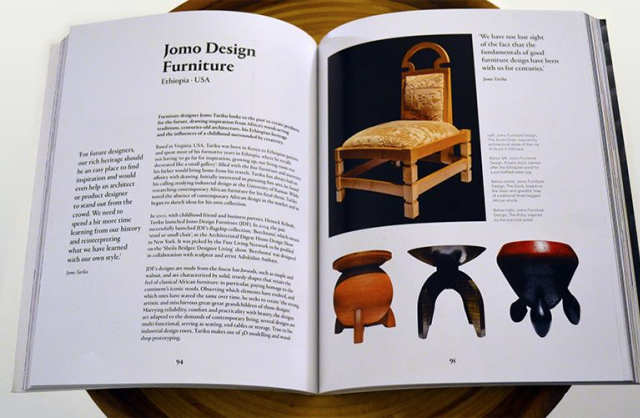 Ethiopian furniture by Jomo Design featured in the book "Contemporary Design Africa." (Courtesy photo)
—
Dubai Design Week is scheduled to take place October 24th-29th, 2016. You can learn more about the festival at www.dubaidesignweek.ae.
Join the conversation on Twitter and Facebook.