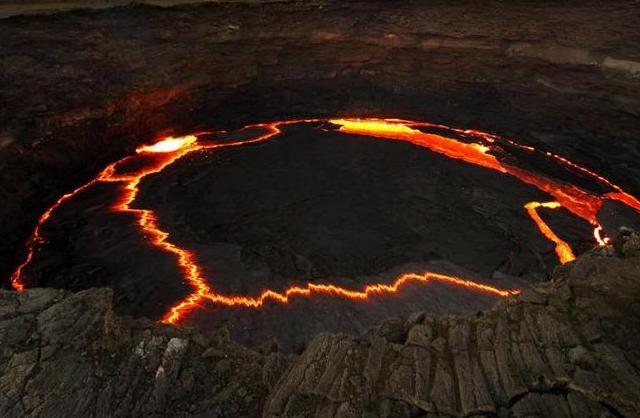 Located in the Danakil Depression (or Afar Depression) in the Afar Region of northeastern Ethiopia, Erta Ale is one of the driest, lowest, and hottest places on Earth. Temperatures during the year range from 77 degrees Fahrenheit to 118 degrees Fahrenheit. The area is beset by drought, bereft of trees, and has little in the way of roads.
Known by the Afar as the "smoking mountain" and "the gateway to hell," Erta Ale is a 2,011-foot-high constantly active basaltic shield volcano. It is one of only a handful of continuously active volcanos in the world, and a member of an even more exclusive group: volcanos with lava lakes. While there are only five known volcanos with lava lakes globally, Erta Ale often has two active lava lakes, making it a unique site.
Read more at Slate.com.
—
Join the conversation on Twitter and Facebook.