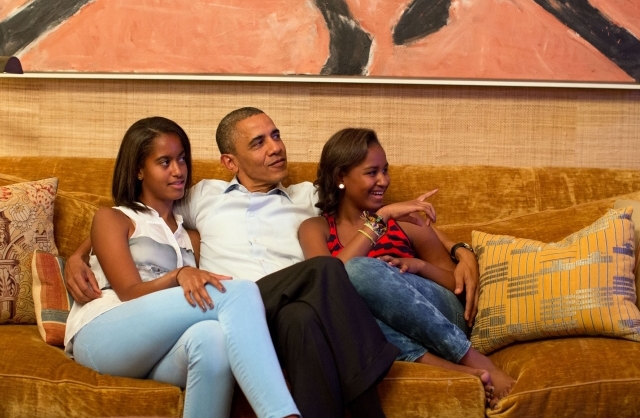 Tadias Magazine
Art Talk | Election 2012
Published: Wednesday, September 12, 2012
New York (TADIAS) – President Barack Obama's reelection efforts are getting help from some of America's most renowned artists, including Ethiopian American painter Julie Mehretu. Mehretu is one of nineteen artists whose work is featured in a portfolio of a limited edition print-set called "Artists for Obama," which was created in collaboration with Gemini G.E.L., a Los Angeles based art workshop and publishing house.
Organizers have announced that September 24th is the initial New York presentation of a nationwide offering of the special collection. "The evening will be an intimate reception for a maximum of 150 guests, including a number of the artists whose work appears in the portfolio," the announcement said.
Artists participating in the fundraiser include John Baldessari, Ed Ruscha, Richard Serra, Bruce Nauman, Claes Odenburg, Chris Burden and Frank Gehry.
Per The Los Angeles Times, "Organizers said the portfolio is being offered in exchange for a $28,000 donation to the Obama campaign and the Democratic National Committee. They said 150 portfolios will be up for sale, for a potential fundraising total of $4.2 million. All proceeds will go toward the Obama campaign and the Democratic National Committee, according to organizers."
—
If You Go:
Monday, September 24
7:00–9:00 PM
535 West 24th Street – 3rd Floor
New York, New York 10011
Portfolio on exhibit through Election Day. Click here to view the Artists for Obama portfolio. Minimum donation for reception: $300 per ticket, $500 per couple, payable to the Obama Victory Fund. Attendance is limited and RSVP is required. RSVP at artforobama@joniweyl.com 212-249-3324.
Join the conversation on Twitter and Facebook.