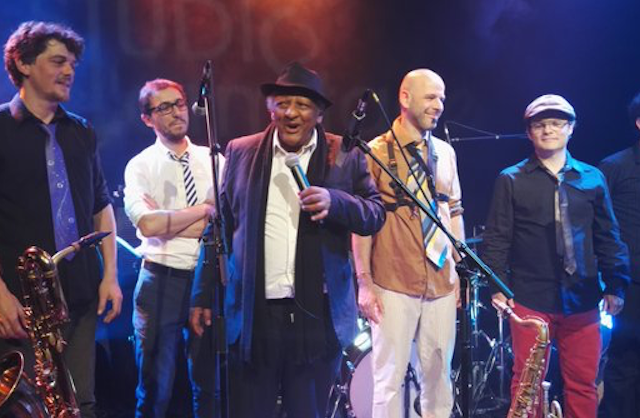 Tadias Magazine
By Tadias Staff
Published: Monday, September 12th, 2016
New York (TADIAS) — Next month Girma Beyene — who is among the few remaining artists of Ethiopia's legendary musical renaissance of Swinging Addis — will perform live at the City University of New York (CUNY) Graduate Center.
Girma's concert is part of CUNY's "A Global Music Series" and will take place on October 24th accompanied by Feedel Band.
"Girma Beyene is one of the most influential Ethiopian musicians from the 'Golden Age' of the 1960′s and 1970′s, which combined African rhythms with American R&B, soul, funk, and big band jazz," states the announcement from CUNY. "Beyene made a handful of recordings as a vocalist, but it was as an arranger, pianist, and composer that he made his mark.
His best known hit song Enken Yelelebish/Ene Negne By Manesh, which has been redone many times by subsequent generations of artists, including Jano Band in 2013, tops Girma Beyene's classics that have been preserved in the Éthiopiques CD collection.

(Girma Beyene performs with European band Akale Wube in Paris last year)
—
If You Go:
CUNY Presents Girma Beyene
October 24, 2016: 7:00 PM
The Graduate Center/CUNY
Elebash Recital Hall
365 Fifth Ave. (at 34th St.)
New York, NY 10016
ADMISSION: $25, $20 Members (free to CUNY)
Click here to get Tickets
Video: Girma Beyene live in Paris with French band Akale Wube — 2015
Related:
Mahmoud Ahmed First Artist from Ethiopia to Perform at Carnegie Hall
Join the conversation on Twitter and Facebook.