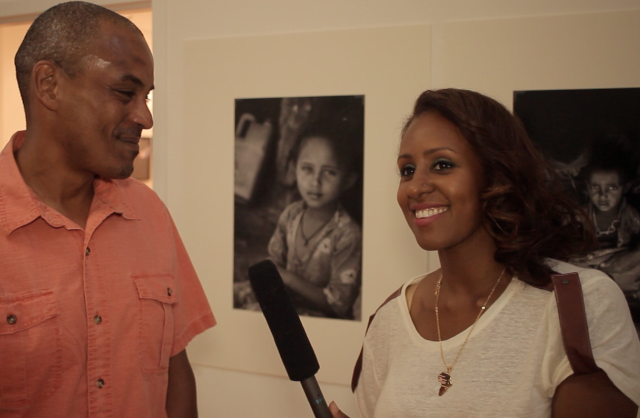 Tadias Magazine
By Tadias Staff
September 15th, 2017
New York (TADIAS) — Last month we featured the D.C. premiere of Breathe in the Roots, a new film by Director and Producer Indrias G. Kassaye that features a young Brooklyn-based African American teacher's journey of discovery to Ethiopia.
Indrias Kassaye is a writer, photographer, and producer who "believes in the importance of storytelling that champions the voices and experiences of local communities and everyday people." After graduating from the University of Pennsylvania, Indrias moved back to Ethiopia with dreams of contributing to the development of his country and the African renaissance in general." In his latest film Indrias tracks Ty Christen Joseph's (Chris) "journey from Addis Ababa to Lalibela, one of Ethiopia's holiest pilgrimage sites, on horseback – documenting his once-in-a-lifetime experience and showcasing a side of Ethiopia that mainstream media rarely covers."
Tadias caught up with Indrias, Chris and some audience members following the Washington, D.C. screening at the Anacostia Arts Center.
Watch Video:
The Anacostia Art Center screening was the first of a series of screenings, photo exhibitions and discussion sessions in the DMV area.
The next event entitled "Filmmaker Shop Talk" is scheduled for Saturday, September 16th at Gateway Media Art Center in Mount Rainier, Maryland, followed by a screeening at Busboys and Poets in Hysattsville, MD on October 17th.
In addition, Port Of Harlem magazine is organizing a showing of 'Breathe in the Roots' at Alexandria Black History Museum in Virginia on October 26th.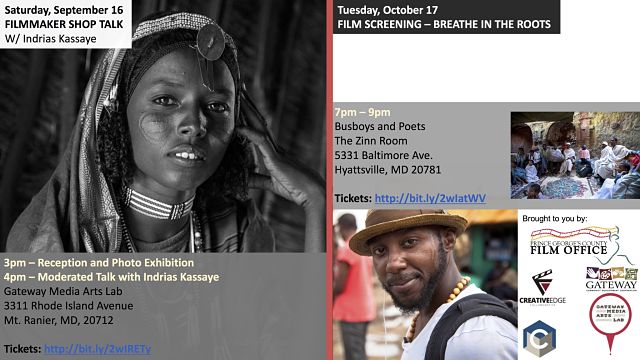 (Courtesy photos)
—
Related:
Watch: Breathe in the Roots trailer (A film Directed & Produced by Indrias G. Kassaye)
Join the conversation on Twitter and Facebook.