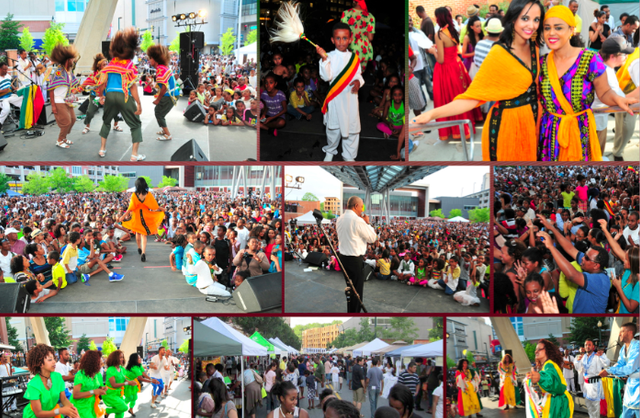 Associated Press
SILVER SPRING, Md. — Beginning in the mid-1970s, war and political turbulence led a large number of Ethiopians to flee their home country. Many of these emigrants came to the United States, with a particularly high number settling in the Washington region.
Thanks to a welcoming environment and local educational institutions, as well as legislation over the decades that eased immigrant entry into the United States, many Ethiopians were eager and able to stay in the area and put down roots.
"This area became a hub for Ethiopians," Dr. Getachew Metaferia, an Ethiopian native and professor of political science at Morgan State University, told Capital News Service. "They contributed to the dynamics of multiculturalism."
As this community has grown, it has infused within local neighborhoods vestiges of native Ethiopian culture, from music to language to art. Montgomery County even has a sister city in Ethiopia, the ancient former royal city of Gondar.
Perhaps the most prominent contribution of Ethiopian immigrants to the Washington area, though, has been food.
"A night out at an Ethiopian restaurant is as much a tradition here as an outing to a deep-dish pizzeria might be in Chicago," Jessica Sidman wrote in Washingtonian magazine in January.
Today, Ethiopian communities – and thus, restaurants – have spread from their traditional neighborhoods within the District of Columbia (Adams Morgan, Columbia Heights and, more recently, Shaw) to several of Washington's suburbs, most notably Silver Spring.
—
Join the conversation on Twitter and Facebook.