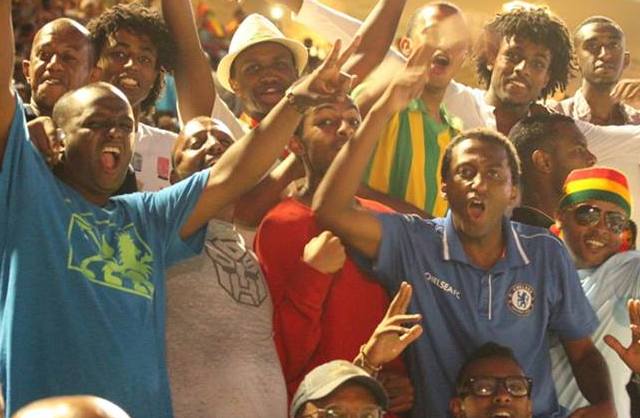 Tadias Magazine
Events News
Published: Thursday, September 26th, 2013
New York (TADIAS) — New York's Ethiopian soccer team, Abay, achieved a milestone at 2013 ESFNA soccer tournament in Maryland last July when they advanced to first division at the 30th annual competition.
The team announced they are holding a celebration party and fundraiser at Lalibela restaurant in Manhattan on Saturday, September 28th.
—
If You Go:
New York Abay 1st Division Promotion Party
Saturday, Sep. 28th at 10:00 PM
Lalibela Restaurant
37 E 29th St
New York, NY 10016
(646) 454-0913
Click here for more info.
Related:
Tadias Interview: NYC Abay Team's Success at 30th ESFNA Tournament
Join the conversation on Twitter and Facebook.