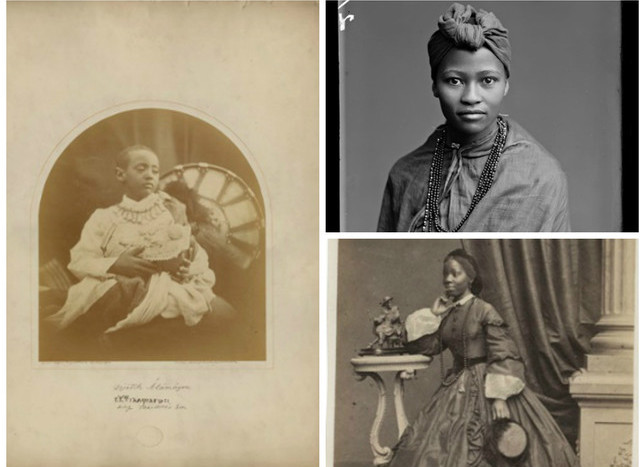 By Sean O'Hagan
More haunting is the portrait of Dejazmatch Alamayou Tewodros, an Ethiopian prince who was orphaned at the age of seven, when his father died rather than surrender to the British troops that had surrounded his castle in what was then Abyssinia. Alamayou was brought to England by Sir Robert Napier and adopted by the intriguingly named explorer Captain Tristram Speedy. Alamayou died in England of pleurisy in 1879.
"There is a certain melancholy to many of these images, particularly the portraits of children, that speaks of exile and estrangement," says Renée Mussai [co-curator the show at London's Rivington Place]. "That is certainly the case with Alamayou.
Read more and see the photos at The Guardian »
—
Related:
Interview with Selam Bekele: Oakland's Home Away from Home Art Project
Join the conversation on Twitter and Facebook.