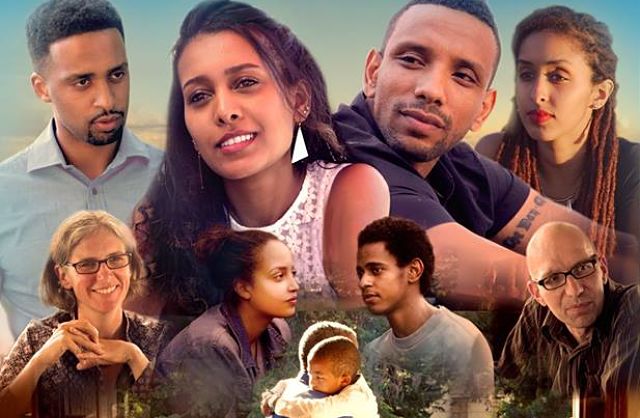 Tadias Magazine
By Tadias Staff
September 30th, 2017
New York (TADIAS) – The Ethiopian film Lambadina will make its Washington, D.C. premiere next week. Directed by Messay Getahun, Lambadina features 9-year-old Joseph, the abandoned son of Solomon, who finds refuge in another home and falls in love with the daughter (Ruth) in the new family. Showing resilience and overcoming several obstacles in life Joseph eventually emigrates to the United States taking a riveting journey from Addis Ababa to Los Angeles.
"The beginning part of the film has elements of true events" explained Messay Getahun in a Q&A with Tadias last year pointing out that parts of the narrative are autobiographical.
"It's a story of a split that happens between a father and son during uncertain times in Ethiopia." Messay shares. "That portion of the story is actually my personal story. My dad was involved in politics. I was about 6 years old and a new government was coming to power, so I based the story from some childhood memories I had of an era that I thought was important for the source of the film."
Regarding the title Lambadina Messay tells Tadias that the word is "an Ethio-Italian word which means 'lantern' or 'night light.' The definition represented the theme of the film, which is about overcoming the obstacles that life throws at you. I also wanted a one-word title. Something foreign enough but yet easy enough to pronounce. We wanted to make a universal film. Something the older generation, the younger generation, Africans and non-Africans could watch," Messay says. "Finding a good balance was essential."
—
If You Go:
Lambadina Premieres in DC
October 12th & 13t
The Miracle Theatre
535 8th Street, SE
Washington DC 20003
www.lambadinamovie.com
Watch: 'Lambadina' official trailer [HD]:
Join the conversation on Twitter and Facebook.