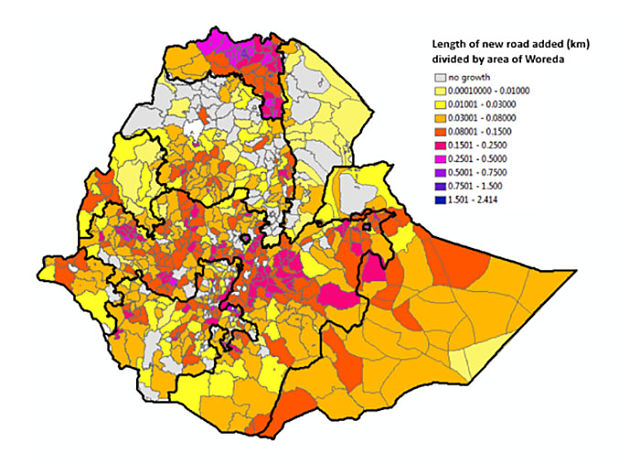 Tadias Magazine
By Tadias Staff
September 28th, 2017
New York (TADIAS) — For all of Ethiopia's much talked about infrastructure building over the past three decades, such as highways and power supplies, to date only 22% of the country's rural population has access to a properly paved road, which is a major hindrance to trade as well as social, political and economic development.
According to a World Bank study focusing on expansion of road density that was published online last week "changes in road density pointed to greater economic concentration towards the center of Ethiopia and the north of the country. These are also areas of greater population density. Between 2006 and 2016 the increase in road density was concentrated in certain regions, notably Ethiopia's capital of Addis Ababa, as well as Tigray in the north of the country and in Oromia in the center." The World Bank adds that "remote and economically lagging regions, and Amhara Region, see lesser increases in road density. Taking the development of roads as a proxy for the development of infrastructure, this suggests that infrastructure development has not been homogeneous across all regions. It also shows that road connectivity for some regions is poor, both within those regions and with other regions, with consequences for labor mobility, the transportation of goods and services, and for agricultural productivity as the distance and travel times to markets are longer."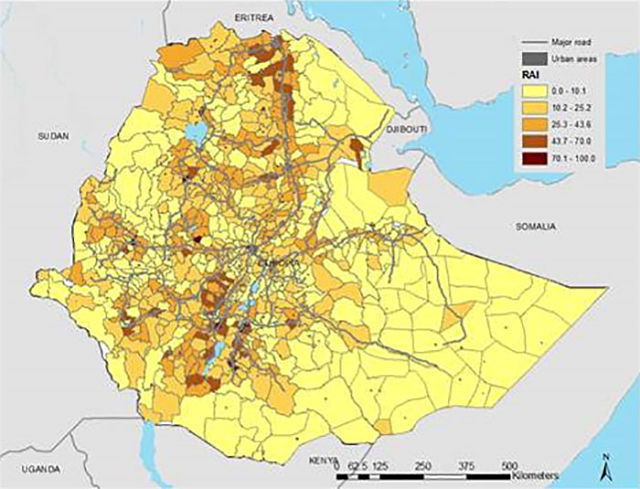 Figure 2b: Rural Access Index (RAI) and major roads in 2016 (World Bank)
Despite the large infrastructure investments undertaken by the Ethiopian government in the past ten years, accessibility by road to rural areas remains low in Ethiopia; we can see its distribution across the country in Figure 2b. The Rural Access Index was 21.6 percent in 2016, signifying that only around 22 percent of the rural population had access within a 2km distance of them to a decent road."
—
Related:
What Studies in Spatial Development Show in Ethiopia-Part I
What Studies in Spatial Development Show in Ethiopia-Part II
Join the conversation on Twitter and Facebook.