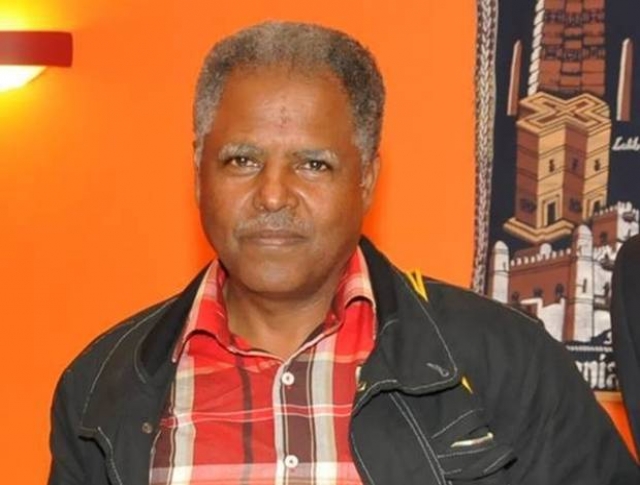 By CHRIS GREEN, SENIOR REPORTER
Thursday 02 October 2014
The Government is using taxpayers' money to train security forces in Ethiopia who are currently holding a British father of three on death row, The Independent has learnt.
Andargachew "Andy" Tsege, from London, was seized at an airport in Yemen on 23 June and resurfaced in Ethiopian detention two weeks later, in what his family believe was part of a political crackdown by the country's government ahead of next year's elections.
The 59-year-old sought asylum in Britain in 1979 after being threatened by Ethiopian authorities over his political beliefs. He has since been an outspoken critic of the country's government and was sentenced to death in absentia in 2009 following a mass trial – a punishment which his family fear may now be carried out.
According the legal charity Reprieve, which has taken up Mr Tsege's case, torture is common in Ethiopian prisons at the hands of security staff, who have been known to employ methods such as electrocution, beatings with rifle butts and the tying of bottles of water to men's testicles.
In 2012, the UK Government agreed to spend £2 million over five years to fund a series of master's degrees in "Security Sector Management" for 75 Ethiopian officials. In supporting documents, the Department for International Development (DfID) said the country's police and defence forces were "considered amongst the best in the region in terms of effectiveness and with regards to human rights".
Read more »
—
Related:
Snatched: Justice and Politics in Ethiopia (The Economist)
Ginbot 7′s Andargachew Tsege: Ethiopia confirms arrest (BBC News)
Fears for Safety of Returned Opposition Leader (HRW)
Yemen Extradites Exiled Ethiopian Opposition Chief, British Citizen, to Ethiopia (AFP)
Ethiopia Ginbot 7 leader facing death penalty 'extradited from Yemen' (BBC News)
UK Stands Accused Over Extradition of Ethiopian Opposition Leader (The Guardian)
Ethiopia Asks Yemen to Extradite Activist (Al Jazeera)
Leading Ethiopian Opposition Figure Detained in Yemen (Yemen Times)
Join the conversation on Twitter and Facebook.