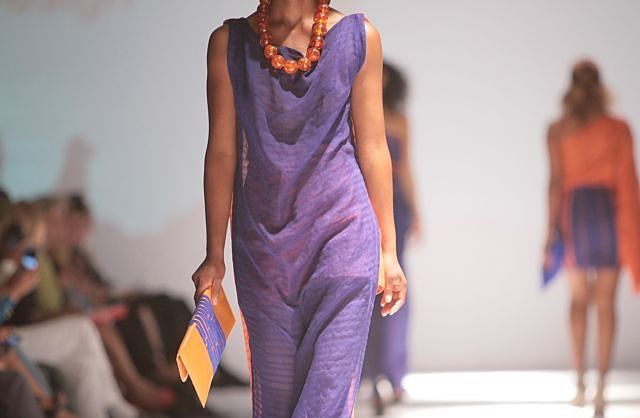 Tadias Magazine
By Tadias Staff
Published: October 2nd, 2018
New York (TADIAS) – This week in Addis Ababa the annual Hub of Africa Addis Fashion Week is taking place at Millennium Hall. This year's runway show, which will be held on October 3rd, features the collection of 15 Ethiopian designers as well as international guest presenters hailing from Morocco, DRC and Kenya.
"As in past events, HAFW will also be hosting key industry players including international and regional buyers and media. Vogue Italia / Talents will keep their dedication to scouting talents during the event," organizers shared in a press release. "HAFW 2018 is happy to be continuing its platform as a source for supporting and encouraging the fashion, textile, and manufacturing industries in Africa as a key part of the sustainable development of the continent."
In addition, HAFW announced that it is collaborating with the Italian Trade Agency (ITA) to connect experts with five young fashion designers whose work will also be showcased on October 4th, 2018 at the Italian Embassy.
The participating Ethiopian designers include Abai Schulze (ZAAF), Aynalem Ayele (Ayni's), Dawit Ketema (Komtare), Egla Negusse (Wuwi Couture), Fikerte Addis (Yefiki), Lemlem Haile Michael (Lali), Meseret Teferra (Aleph Design), Muse Legesse (Sebeatu), Nasra Mustofa (Precious design), Samrawit Mersiehazen (Samra Leather), Tigist Seife (Roots in Style), Tigist Shiferaw (TG'SH), Tseday Kebede (Tseday Design), Yordanos Aberra (Yordi Design), Mahlet Afework (MAFI), Meron Seid (Meron Addis Ababa), as well as emerging designers Hiwot Solomon (BELLAHIWOT), Fozia Endrias (Fozia Endrias Clothing & Accessories) and Kunjina Tesfaye (Kunjina).
—
Related:
2017 Hub of Africa Addis Fashion Week in Pictures
Photos: Hub of Africa Addis Fashion Week 2016
Hub of Africa Addis Fashion Week 2015
In Pictures: Hub of Africa Fashion Week 2014
Join the conversation on Twitter and Facebook.