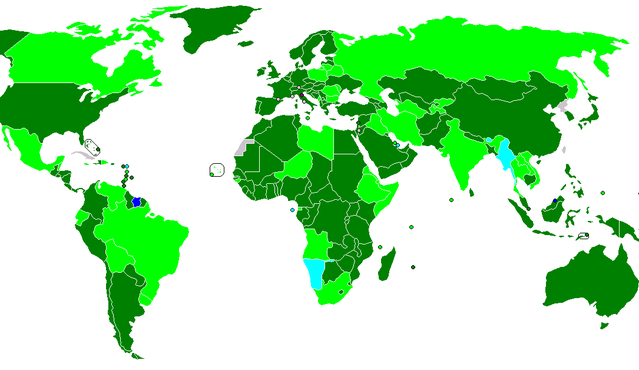 UNITED NATIONS — Political leaders from six countries today announced they were forming an unusual network to share knowledge about what works — and what doesn't — in delivering government services to citizens. The countries — Albania, Ethiopia, Ghana, Haiti, Malawi, and Senegal — decided to start this joint effort after meeting on the sidelines of the United Nations General Assembly last week.
The countries, while facing a wide variety of issues, share a common desire to improve the delivery of services, ranging from improving education in classrooms to increasing vaccination rates of children to building bridges.
The group, called the Global Network of Delivery Leaders, was formed following a meeting with World Bank Group President Jim Yong Kim and former UK Prime Minister Tony Blair. The leaders met with Kim and Blair during the Clinton Global Initiative Annual Meeting. The World Bank Group and the Office of Tony Blair will provide technical support to the network and its members. Details are still being worked out with the countries.
"I believe delivery is at the core of governance," said President John Mahama of Ghana. "We can come out with beautiful policies, but policies alone will not do the job. In order to succeed as a leader, you need to deliver on your programs."
Read more at www.4-traders.com.
—
Join the conversation on Twitter and Facebook.