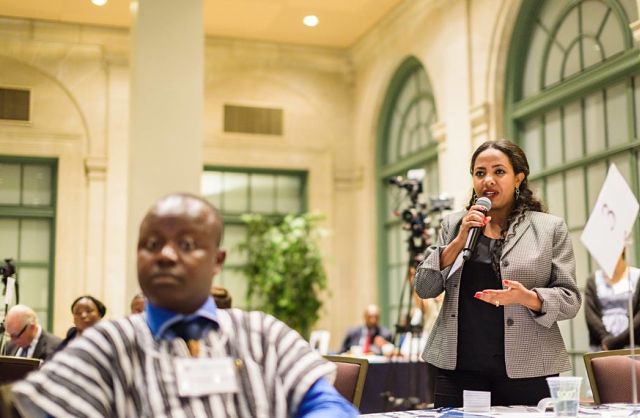 By Abinet Tasew, 2017 Fellow
The fellowship is a game changer
The name of the program, "Mandela Washington Fellowship for Young African Leaders," itself was my inspiration to apply. I learned about the program two years ago from the radio; someone talked about "Young African Leaders," then associated it with two great leaders I love the most – Nelson Mandela and Barack Obama. I thought about two things: how prestigious the program will be and how great young African minds will come together. I looked back at my accomplishments and I told myself that I fulfill all the requirements. I was confident when I wrote my application; I was sure that I would be one of the 2015 fellows. I made it as a semi-finalist, proving me right, but I ended up being an alternate candidate. Guess what I told myself, "This is the result of quotas for the program, and it has nothing to do with me." I pulled myself together and reapplied. This time, I made it as a finalist and I become a 2017 Mandela Washington Fellow. The program is prestigious and I met great, young African minds and hearts.
The fellowship is a game changer. I never thought that a six-week experience could have this huge impact on my worldview.
—
Related:
"Applying To MWF was one of the best decision I have ever made" — By Tigist Seife Haile
Former Mandela Washington Fellow Gersam Abera Shares Advice for 2018 Applicants
"The Mandela Washington Fellowship was a life changing experience" — By Azeb Gebresilassie Tesema
Four tips to apply for the Mandela Washington Fellowship program — By Helina Stiphanos, 2017 Fellow
What inspired you to apply? — By Melaku Girma Lemma, 2017 Fellow
Meet the 2016 Mandela Washington Fellows from Ethiopia
Meet the 2015 Mandela Washington Fellows from Ethiopia
Meet the 2014 Mandela Washington Fellows From Ethiopia
Join the conversation on Twitter and Facebook.