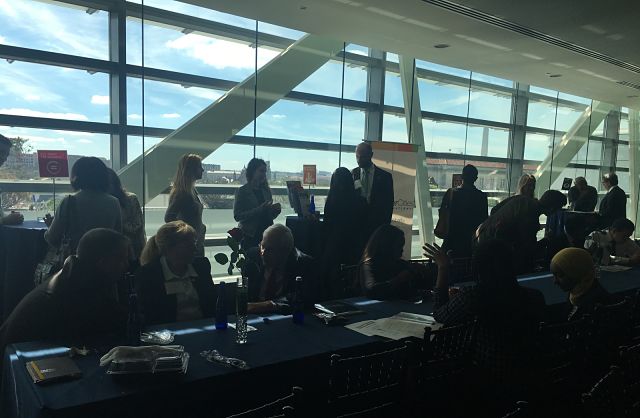 Tadias Magazine
By Tadias Staff
Published: Thursday, October 13th, 2016
New York (TADIAS) — Tadias Magazine was one of the featured presenters at the 2016 Diasporas in Development conference held at the Newseum in Washington, D.C. on Wednesday, October 12th.
The program, which was organized by U.S. State Department, George Washington University, the International Organization for Migration and hosted by USAID, highlighted "practitioners with unique approaches to international development who shared their stories and Diaspora experiences in short, dynamic presentations."
According to the Diaspora Global Innovation Exchange the numbers of people living outside their country of origin today has almost tripled worldwide — from 76 million to 232 million over the past four and half decades.
The Tadias presentation focused on three areas of our work. As a new media organization Tadias seeks to amplify voices from the Ethiopian American and Diaspora community by featuring successful individuals and role models for current and future generations. Tadias is also a platform used to encourage wider civic participation and engagement, whether it's connecting together local and national groups working on getting out the vote for national elections or sharing highlights of community-based organizations and non-profits. Last but not least, Tadias aims to build networks with other communities in America and Diaspora to address similar issues we may face as a community and collaborate together to create greater awareness of social issues.
The event's opening keynote was delivered by Kingsley Aikins, CEO and Founder of Diaspora Matters, a Dublin-based consultancy company that advises countries, cities, regions, companies, and organizations on how to develop strategies to connect with their Diasporas. Other topics covered included "case studies in successful business building; Diaspora engagement for economic and commercial impact as well as information on how to partner with Diasporas in the Washington, D.C. metro area.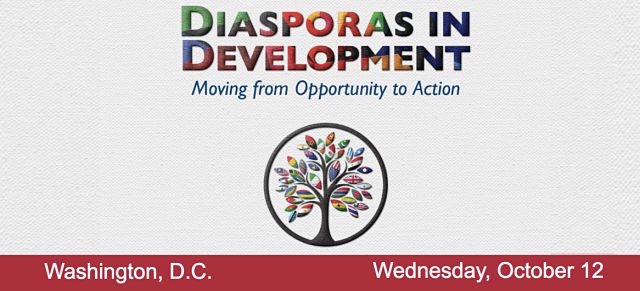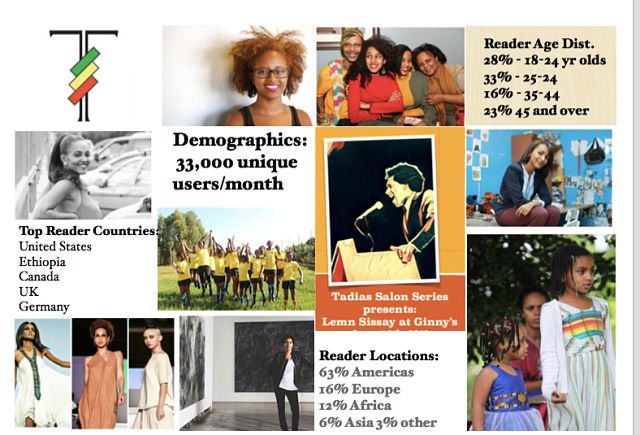 Tadias Magazine presentation poster at the Diasporas in Development conference held at Newseum in Washington, D.C. on Wednesday, October 12th, 2016.
Here is a video that was part of our presentation that included clips of interviews with Ethiopian American national newsmakers as well as the Tadias Magazine roundtable discussion at National Press Club spotlighting issues related to Ethiopian migrants workers.
—
Join the conversation on Twitter and Facebook.