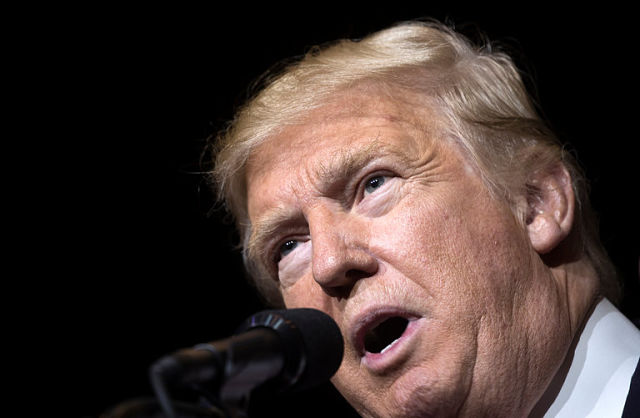 By THE EDITORIAL BOARD
It should come as no surprise that Donald Trump, the Republican nominee for president, is as ignorant about constitutional law as he is about every other matter pertinent to the nation's highest office.
Still, the letter Mr. Trump's lawyers sent to The Times on Wednesday — in which he threatened to sue the newspaper for publishing an article detailing two women's allegations that Mr. Trump had groped or kissed them without consent — is extraordinary in its complete misunderstanding of both the facts and the law.
The letter charged the article with being "libelous," "reckless" and "defamatory," called it a "politically-motivated effort to defeat Mr. Trump's candidacy" and accused The Times of inadequately investigating the truth of the claims.
Similar accounts by other women were published recently in The Palm Beach Post, in People magazine, by NBC News and by a television station in Washington State.
On Thursday, David McCraw, The Times's vice president and assistant general counsel, responded to Mr. Trump's threat with a lesson in basic libel law and the First Amendment's protections for a free press.
Libel claims are based on "the protection of one's reputation," Mr. McCraw wrote, and nothing in the published article had the slightest effect on Mr. Trump's reputation, which Mr. Trump had created by, among other things, repeatedly bragging about touching women without their consent.
The Times was well within its rights to publish the story, Mr. McCraw added, because Mr. Trump is a public figure and the issue is one of national importance. And contrary to Mr. Trump's claims, The Times's reporters worked to confirm the women's accounts and printed his denial of the accusations.
The Times is, of course, very familiar with threats of litigation by government officials and other public figures who oppose the paper's reporting on them. It was New York Times v. Sullivan, the unanimous 1964 Supreme Court decision, that set forth the principle that promoting speech of public interest is foundational to a democracy, and therefore a newspaper would be protected from libel claims brought by public figures, even if it printed erroneous statements, as long as the newspaper did not know the statement was false, or recklessly disregard its truth or falsity.
In his opinion for the court, Justice William Brennan Jr. wrote that "public discussion is a political duty, and that this should be a fundamental principle of the American government." Such discussion "may well include vehement, caustic, and sometimes unpleasantly sharp attacks on government and public officials."
—
Related:
Watch: Pres. Obama ties Donald Trump to Republicans (MSNBC)
—
Join the conversation on Twitter and Facebook.