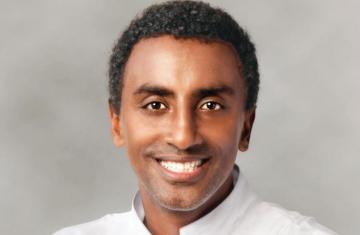 By Tadias Staff Writer
New York – Ethiopian-born celebrity chef Marcus Samuelsson is introducing an exclusive line of professionally styled cookware, manufactured by Regal Ware Worldwide.
The new stainless steel cookware line named Marcus, which will be available at major retailers this fall, is aimed at the home chef who wants to prepare food like a professional.
"After cooking for so many years I wanted to make a switch in my cookware. There are far better stoves with higher heat appearing in home kitchens and I wanted to create a product to match," says Samuelsson.
"MARCUS Cookware embodies my vision for every home chef to have the best products for their culinary experiences. More and more, real working pots and pans are being displayed in kitchens. Home chefs should be proud of their tools – that's why I created such a sleek and contemporary line of cookware."
Marcus Cookware is manufactured and distributed by Regal Ware Worldwide, the leading manufacturer of high quality stainless steel cookware in the United States. "We are pleased to partner with a chef of Marcus Samuelsson's caliber in bringing this product to the retail market," said Jeff Reigle, President and CEO of the Wisconsin based company. "MARCUS cookware reflects our tradition of offering the world's finest cookware to promote the health and wellness of families today."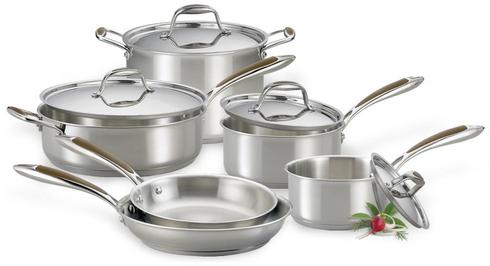 Photo courtesy of Regal Ware Worldwide
According to a press release by Regal Ware Worldwide, a portion of all proceeds from the sale Marcus cookware will be donated to charities close to Marcus Samuelsson, which help to improve children's lives.
The Marcus Cookware line consists of two Covered Stock Pots (8 quart and 5.4 quart); three Covered Sauce Pans (3.5 quart, 2 quart and 1 quart); two Covered Sauté Pans with Helper Handle (11.75 inch and 10 inch); three Fry Pans (11.5 inch, 10 inch, 8 inch); and a Pasta Set. Every item can be used on gas, electric, ceramic glass and induction stoves.
Born in Ethiopia, Marcus was adopted at age 3 and raised in Sweden. By the time he was 6, Marcus was spending countless hours in his grandmother's kitchen, watching and learning from her. At 14, Marcus enrolled in cooking school, going on to apprentice in France, Austria and Switzerland. At the young age of 23, he became Executive Chef of Aquavit restaurant in New York City. Today, Marcus Samuelsson is recognized as one of the premier chefs throughout the world. From the James Beard Foundation to the culinary Institute of America, Marcus has received more accolades than most chefs receive in a lifetime.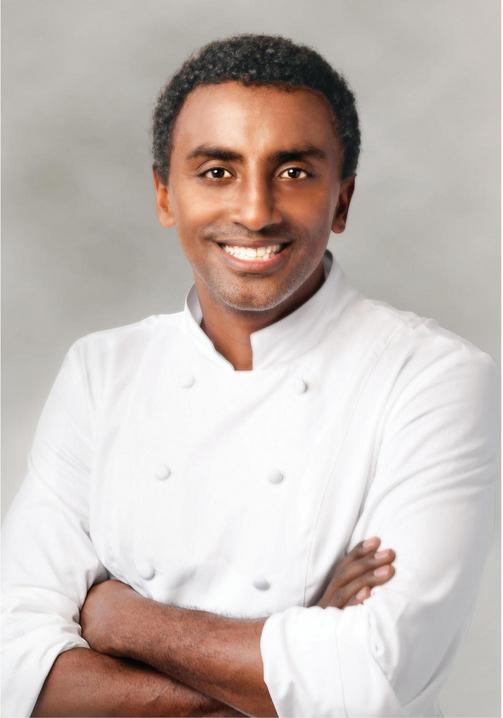 Photo courtesy of Regal Ware Worldwide
Learn more about Marcus cookware at: marcuscookware.com
******************************
How to Advertise
To learn about advertising, Click Here.
******************************